Leafy, vitamin-packed salads, can help you feel full long after lunchtime is over and provide the nutrients needed to complete challenging workouts. The downside to a hearty bowl of super greens? It's not exactly the most exciting meal fare. Our advice? Embrace curly greens by adding crisp, spiced chickpeas to the mix. An excellent source of protein, chickpeas instantly take your salad from blah to bananas-good. What's more, health guru, Kelly LeVeque of Be Well By Kelly, recommends using roasted chickpeas as a substitute for calorie-ladden croutons. Follow these easy-to-pull-off directions to give your salad a tasty makeover.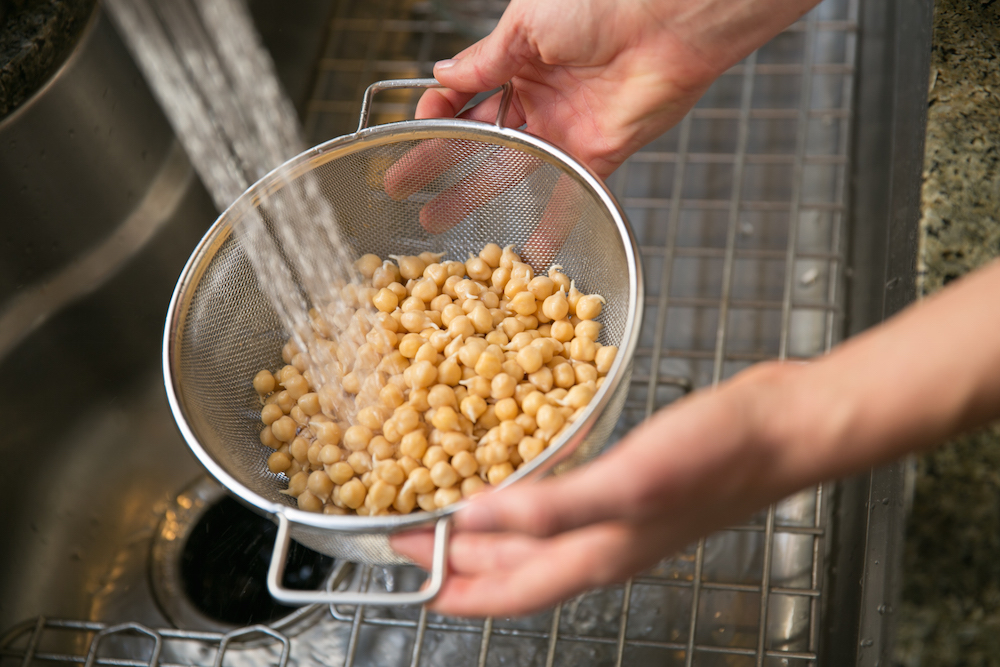 Ingredients 
1/2 cup Primal Mayo
2 tablespoons extra virgin olive oil
2 tablespoon lemon juice
1/2 teaspoon fine grain sea salt and pepper, or to taste
1/2 tablespoon Worcestershire sauce
1/2 tablespoon Dijon mustard
1 garlic clove 
2 tablespoons Parmesan cheese (optional)
1 can rinsed and drained garbanzo beans
2 tbsp smoked paprika
1 tbsp organic garlic salt
2 cups shredded chicken
4–6 cups chopped kale
1/2 cup cashews chopped (or blended)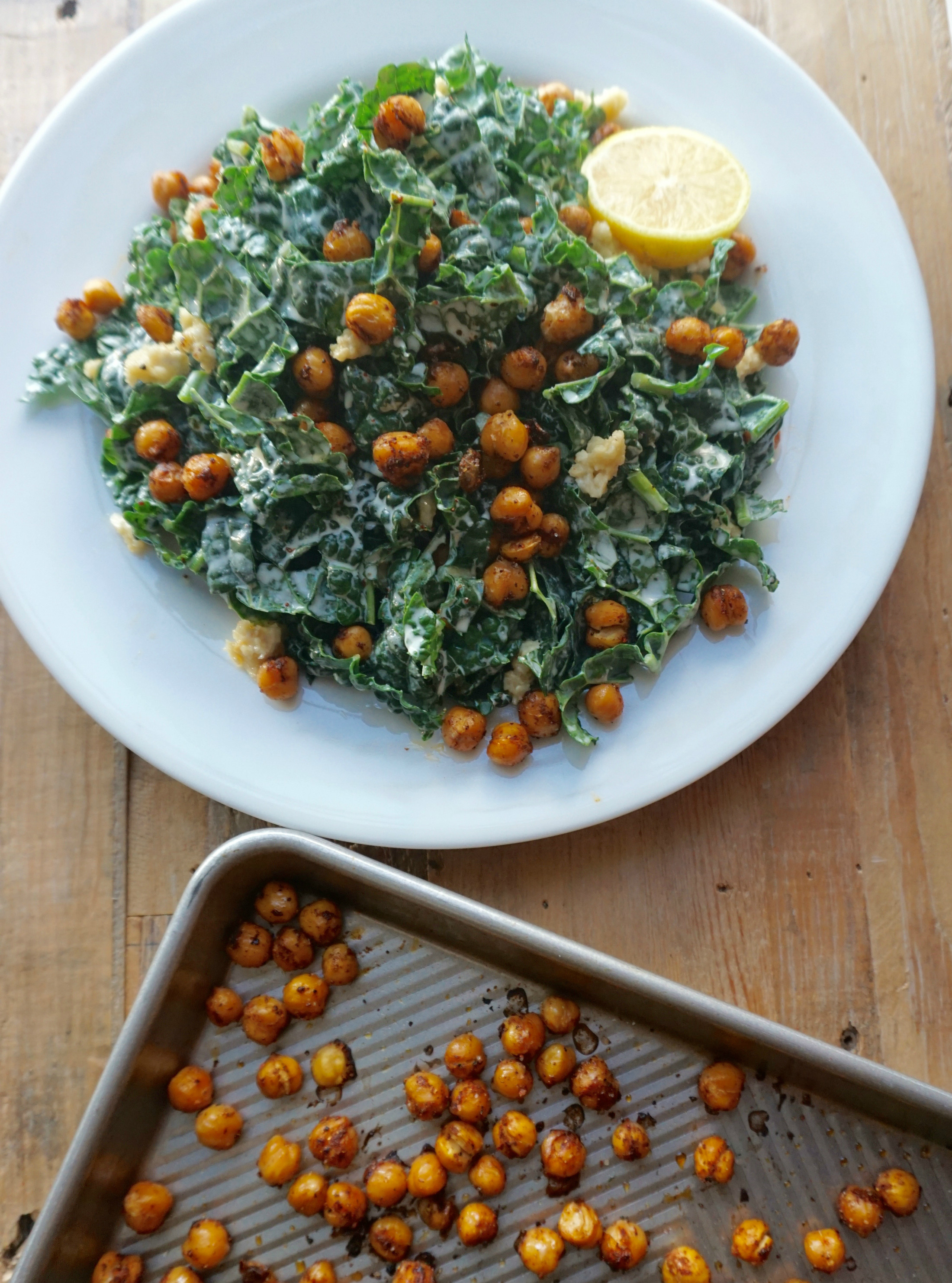 With your ingredients prepped and at the ready, follow these steps for salad nirvana. 
Preheat oven to 400 degrees
Mix paprika, garlic salt, and beans in a medium bowl then pour on a baking sheet. Bake for 15–20 minutes.
Blend all the dressing ingredients (from the mayo to the Parmesan cheese), then pour dressing over chicken and kale. Toss well.
Add cashews to dirty blender and pulse to chop and coat in the leftover dressing. 
Add pulsed cashews and roasted garbanzo beans to salad. Serve with a lemon wedge. 
Viola! The crunch you've been hankering for—without the undue calories.