Move over bread, there's a new toast in town (and we're obsessed!). We're dedicated to finding you healthy and fun alternatives to some of your snack favorites, and this might be our greatest discovery: Sweet potato toast. While bread may always hold a special place in your heart, sweet potatoes are jam-packed with vitamins, antioxidants, fiber, and other nutrients, plus they're a great gluten-free alternative. And if you aren't convinced by just these health benefits alone, you should know they taste delicious too.
This paleo-approved toast can be topped with almost anything you'd put on regular toast, sweet or savory, or a mix of both. We especially love the topping inspiration below, but there are many more yummy combinations!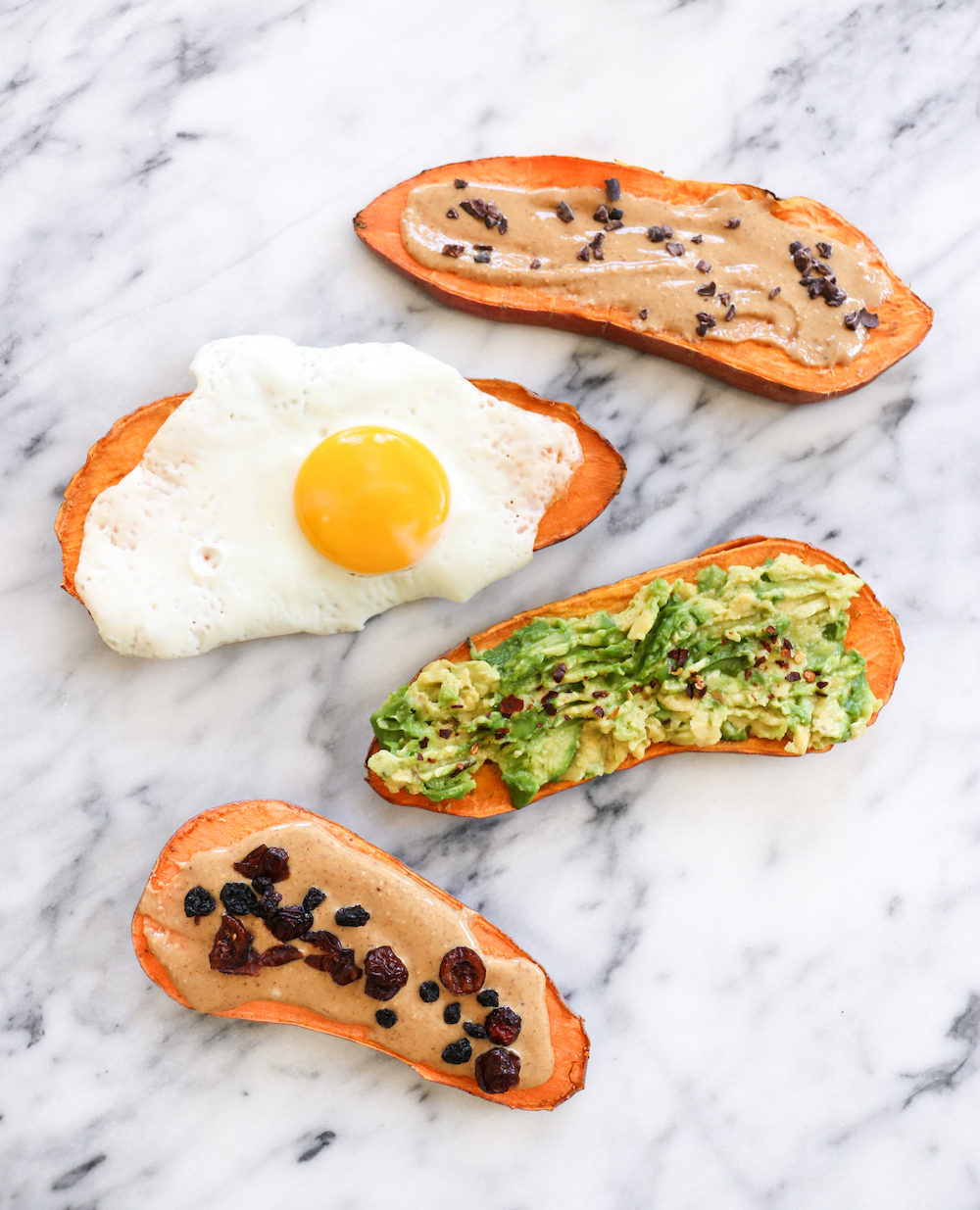 A few "toasts" to try yourself:
Almond butter with cacao nibs
Fried egg
Smashed avocado with pink salt & chili flakes
Peanut butter with dried cranberries & currants
Cashew Butter & blueberries
To make the sweet potato toasts, simply cut the potato into 1/4-inch thick slices. Put the slices in the toaster for about six minutes, or until it's cooked all the way through. Top and enjoy! The possibilities are endless.
For more Nutrition inspiration, follow @bayclubs on Instagram.