Sweaters, pumpkins, family time, and the weather are just a few of the reasons we love fall. And now that it's here—we're looking for ways to transition our favorite summer hard seltzer into a fall drink for every occasion. We brought you a Pear, Honey, and Bourbon Seltzer, and a delicious Tangerine and Rosemary Ginger Seltzer, and now we're bringing you a new drink right in time for all of your upcoming Friendsgivings and holiday festivities. So grab your favorite lime hard seltzer, and enjoy this homemade drink at your next fall function!
SeekOut Lime & Mint Seltzer with Muddled Cranberries and Lime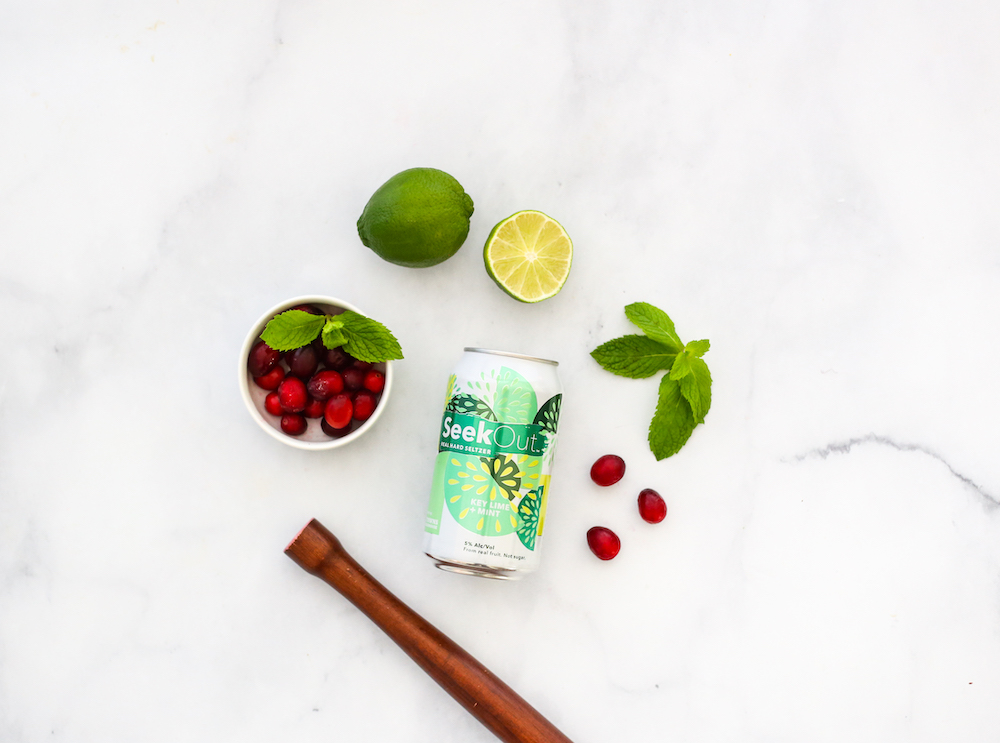 Ingredients
12 cranberries
1/4 lime
6 mint leaves (plus a sprig for garnish)
1 cup SeekOut Lime & Mint Seltzer
Instructions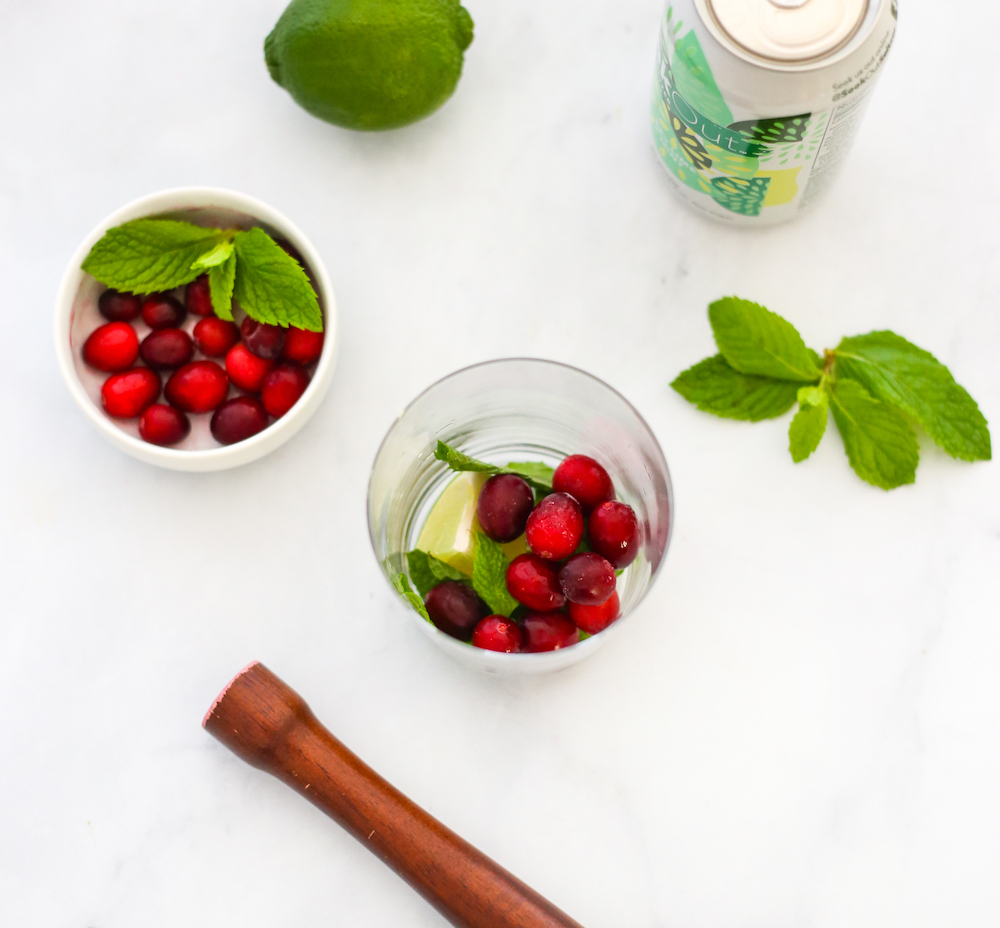 Add cranberries, lime, and mint to a glass.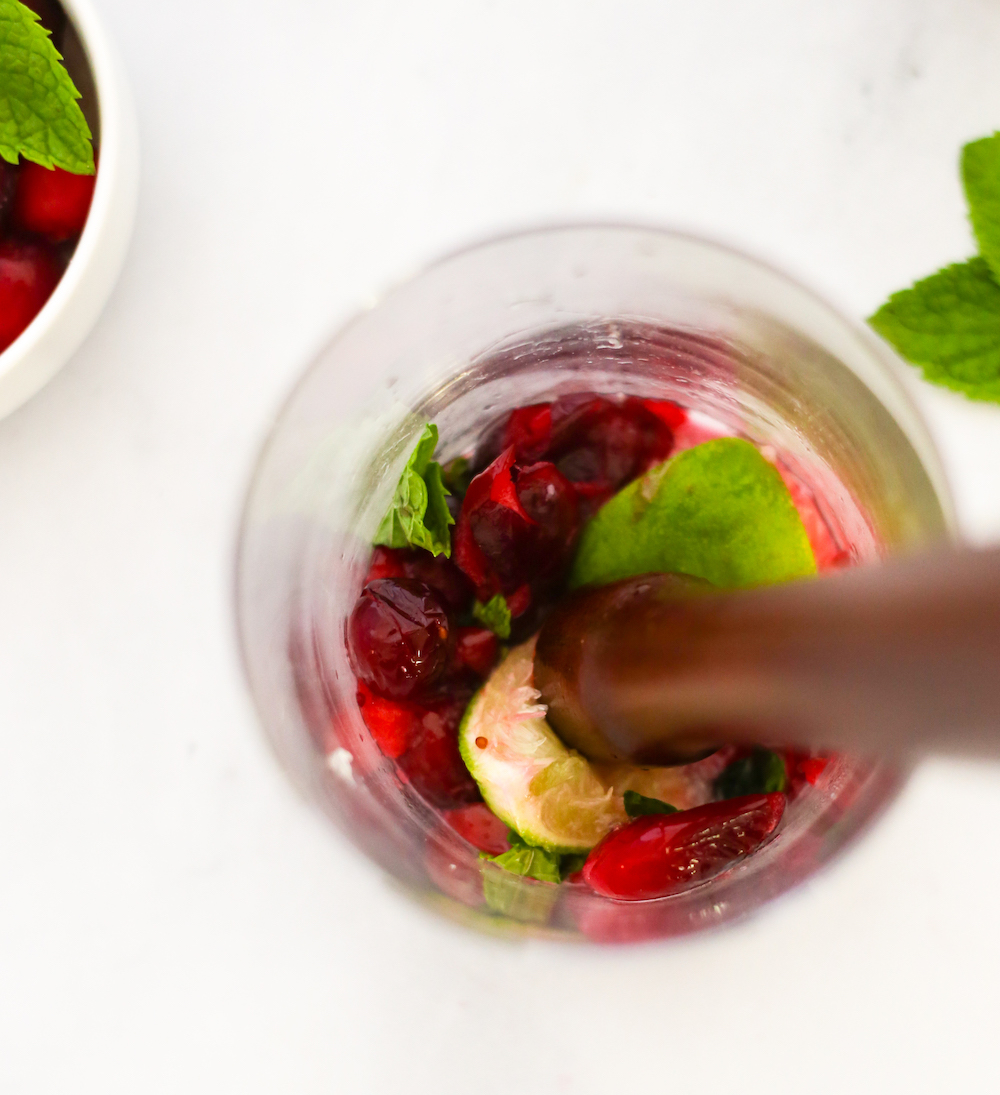 In a pint glass, muddle the cranberries, lime, and mint to release juices and oils.
Add ice and seltzer to the glass and stir well.
Strain into a glass over fresh ice.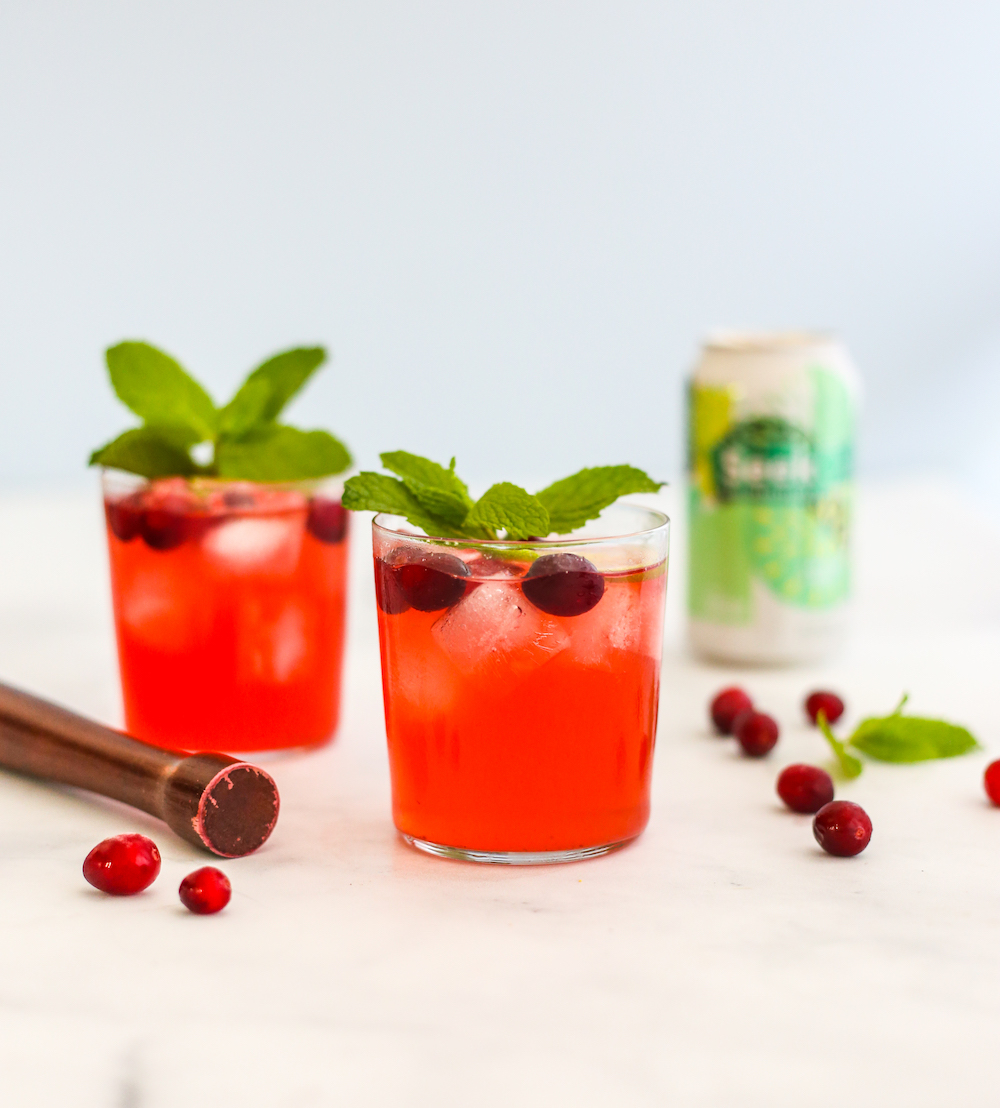 Garnish with cranberries, a lime wheel, and a mint sprig and enjoy!
We've got more recipes all season long. Follow along on One Lombard, and our Instagram!