Some of you may love the Big Game for the football, but most of us actually love it for the food. And as much as you may enjoy the buffalo wings, pigs in a blanket, and sliders, you're probably not eating your daily dose of veggies for the day. So, to help you incorporate a little something good for you, while still following the game-day traditions, we're putting a healthy spin on the snacking with Cauliflower Chip Nachos. And trust us, these nachos will be the hit of the party.
Ingredients
For the cauliflower chips
1 large head of cauliflower (or 1 bag of store bought cauliflower rice)
1 large egg
1/2 cup shredded parmesan
1 tsp Italian seasoning (we used dried oregano)
1/8 tsp salt
1/4 tsp ground black pepper
Cooking spray
For the toppings
Shredded cheddar cheese
Black beans
Jalapeños
Picco de gallo and guacamole (or your favorite store-bought brands)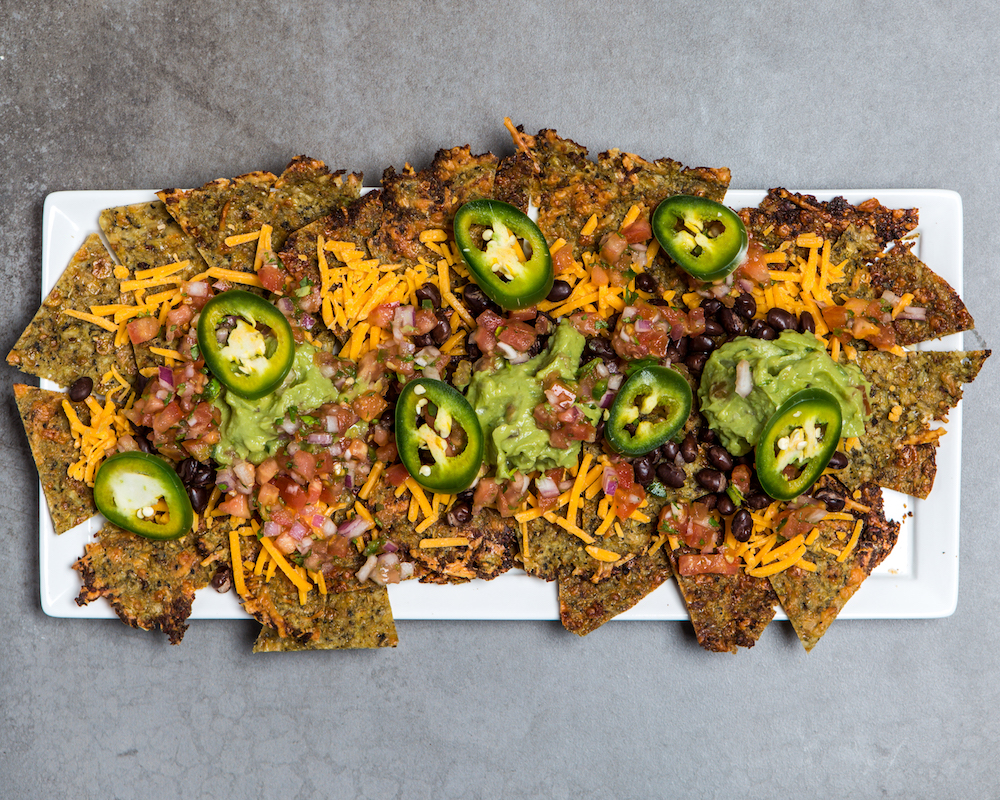 Directions
Pre-heat oven to 375 degrees.
Rinse cauliflower, remove the outer leaves and separate into florets. Place cauliflower florets in a food processor and process until "rice" texture (some bigger pieces are fine!).
Place cauliflower rice on a prepared baking sheet and bake for 15 mins.
Remove cooked cauliflower and put in a hand towel or cheesecloth to ring out water.
Increase oven temperature to 450 degrees.
Transfer dry cauliflower to mixing bowl and add egg, parmesan, and seasoning and mix.
Lay out parchment paper, and apply cooking spray.
Put cauliflower mixture on parchment paper and flatten.
Bake for 15/20 minutes and flip and bake for another 15 minutes to make crispy.
Let cool off, and cut into chips.
Top chips with cheese, and put back in oven until melted.
Take out, and top with guacamole, picco de gallo, and jalapeños.
Whether you're hosting or joining, you'll have big fans after bringing this to the party! And if you're watching the big game at the 77 Club, look out for food and drink specials all day. Happy Game Day!