Whether you're hosting an end-of-summer party or just need to cool off on a hot day, a great drink recipe is always good to have on hand. While a classic cocktail will never lead you astray, experimenting with light and fizzy seltzer (La Croix anyone?) can instantly up your cocktail game—and sipping from a Corkcicle tumbler or canteen will keep your beverage extra frosty on a warm afternoon.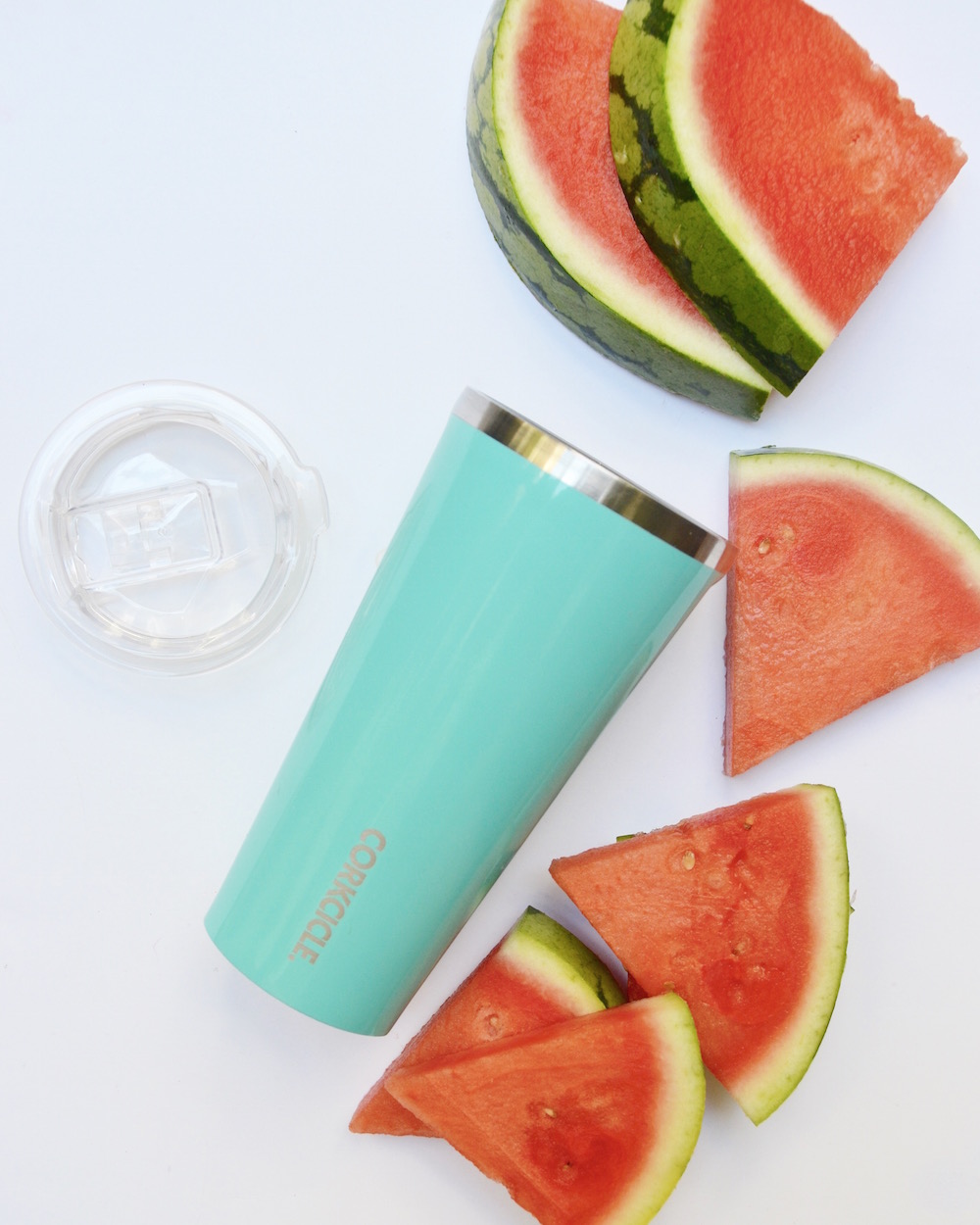 Check out the breezy recipes below and find the cocktail that calls out to you. Then follow @bayclubs on Instagram so you can always stay inspired with fun recipes and workouts!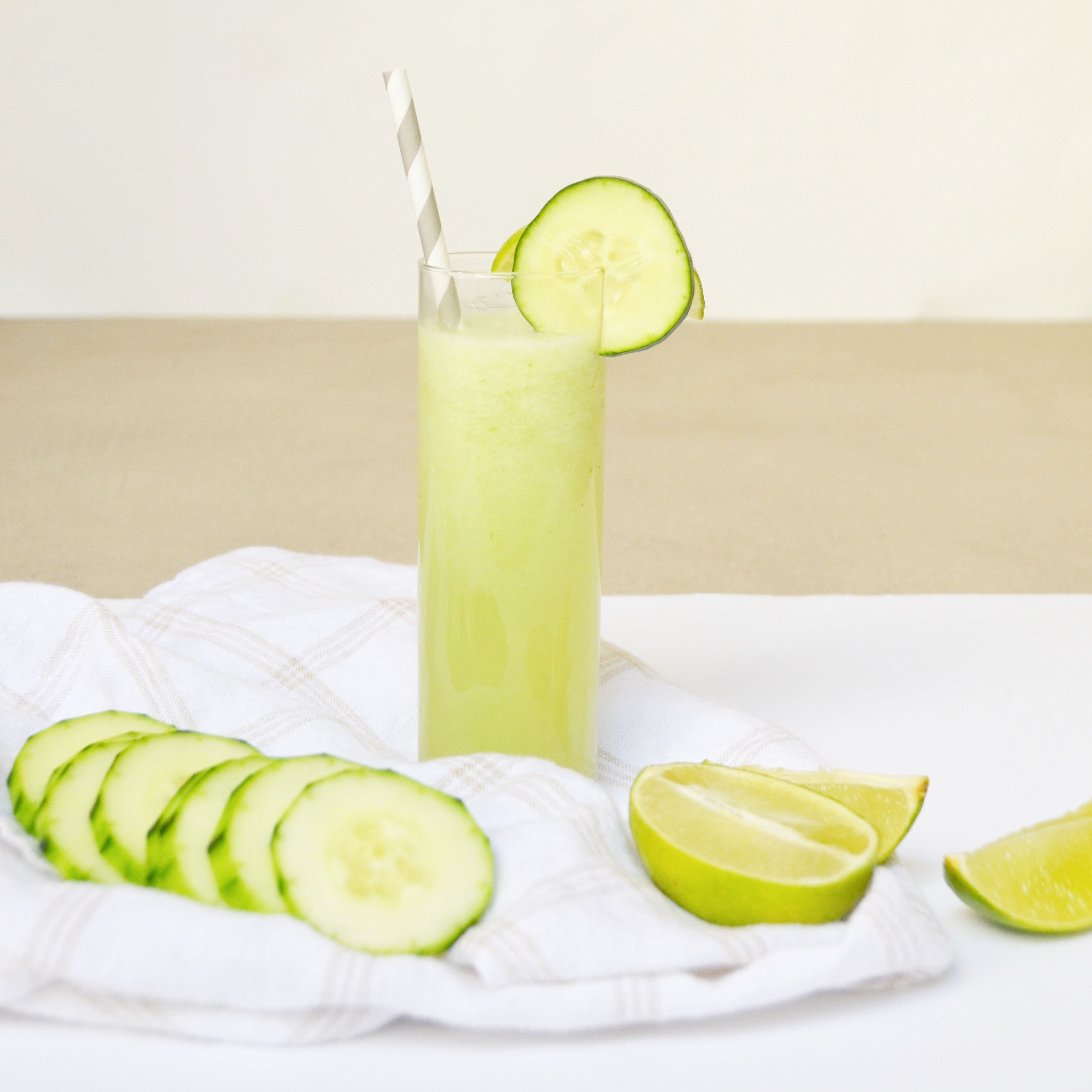 Cucumber Cooler
Recipe courtesy of How Sweet Eats
Ingredients
1 1/2 cups fresh cucumber juice
1/2 cup lime juice, freshly squeezed
1/4 cup Simple syrup
1/2 cup vodka
1 to 2 cups seltzer water (plain or lime-flavored)
Crushed ice for serving
Lime and cucumber slices for garnish
In a large pitcher, combine the cucumber juice*, lime juice, vodka, and simply syrup. Stir well and refrigerate for at least an hour. Before serving, add in the icy cold seltzer water, starting with 1 cup (add more if desired). To finish, pour the bubbly mixture over crushed ice and garnish with lime wedges and cucumber slices.
*To make the cucumber juice (if you don't have a juicer), puree peeled seedless cucumbers (probably 2 of them) in a blender with a touch of water. Pour the puree through a fine mesh strainer into a large measuring cup.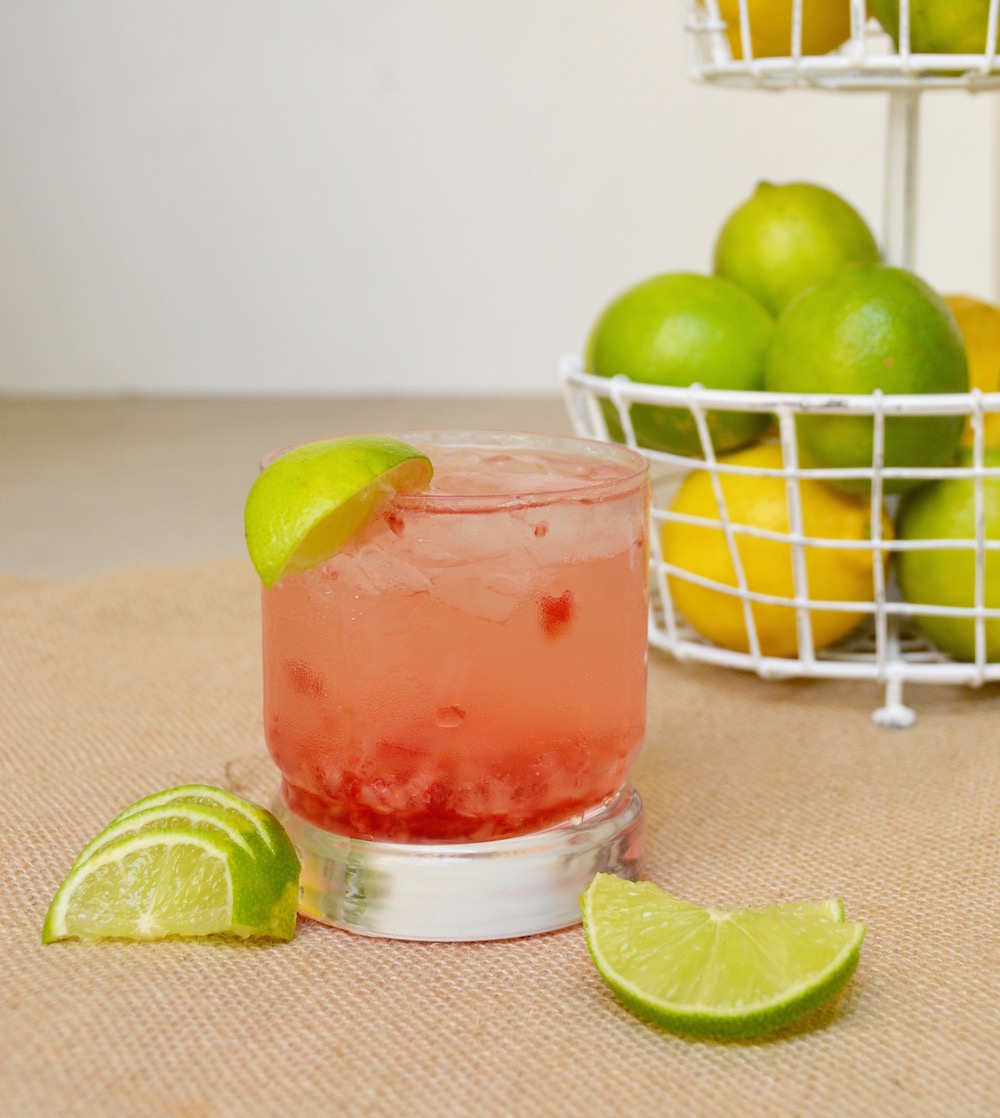 Pomegranate & Lime Spritzer
Recipe courtesy of Nutmeg Nanny
Ingredients
1/2 cup seltzer water
1 cup white wine
1 tbsp pomegranate seeds
1 lime wedge
First, fill a tumbler with 3–4 ice cubes. Next, add your white wine of choice and top with seltzer. Mix in pomegranate seeds and lime wedge. Sip and enjoy!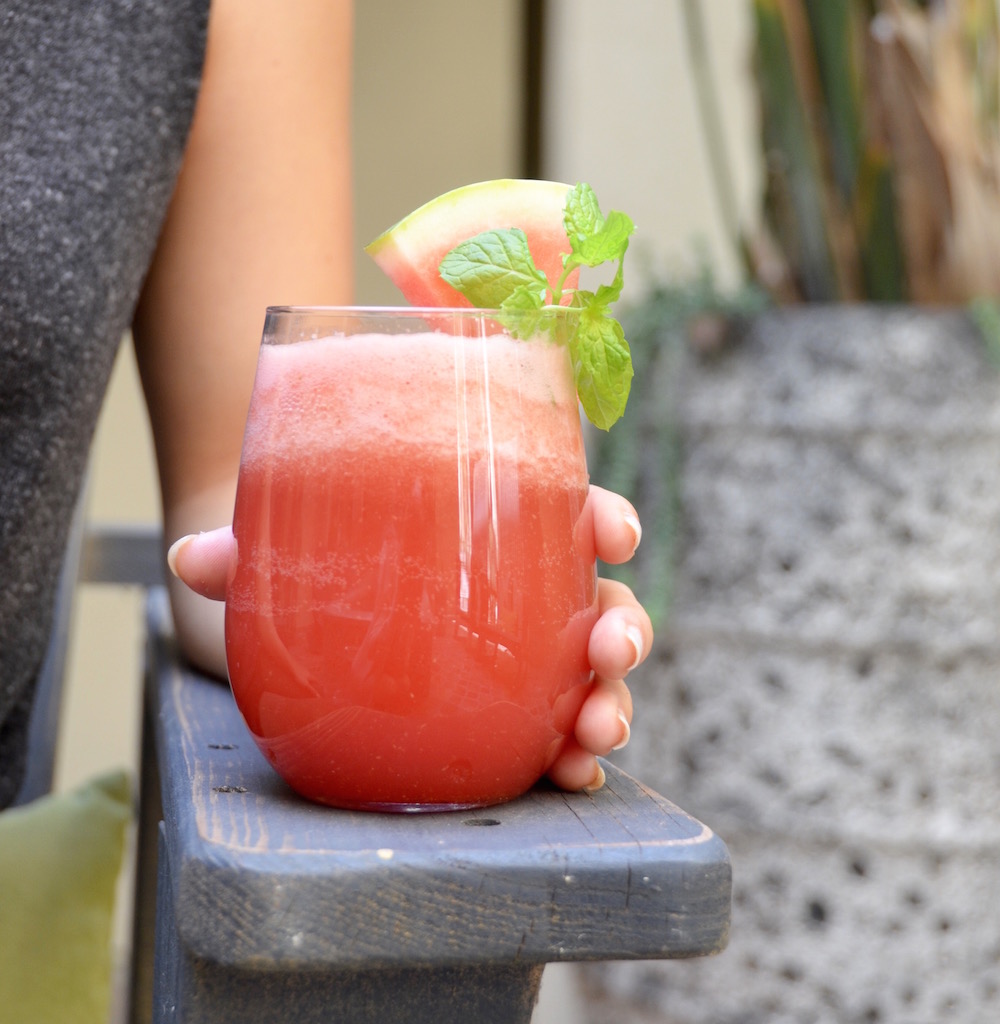 Fizzy Watermelon Sangria
Recipe courtesy of Jennifer Meyering
Ingredients
6 cups cubed watermelon
2 (750ml) bottles of white wine
2 cups vodka (can be watermelon flavored)
3 cups lemon or lime seltzer
Mint and watermelon wedges for garnish
Puree cubed watermelon until smooth. Then, pour through a fine mesh strainer lined with cheesecloth into a gallon jug and discard pulp. Next, add white wine, vodka, and seltzer, and stir to combine. Refrigerate for 2–6 hours to let the flavors combine. Serve over ice and garnish with a sprig of mint and a watermelon wedge.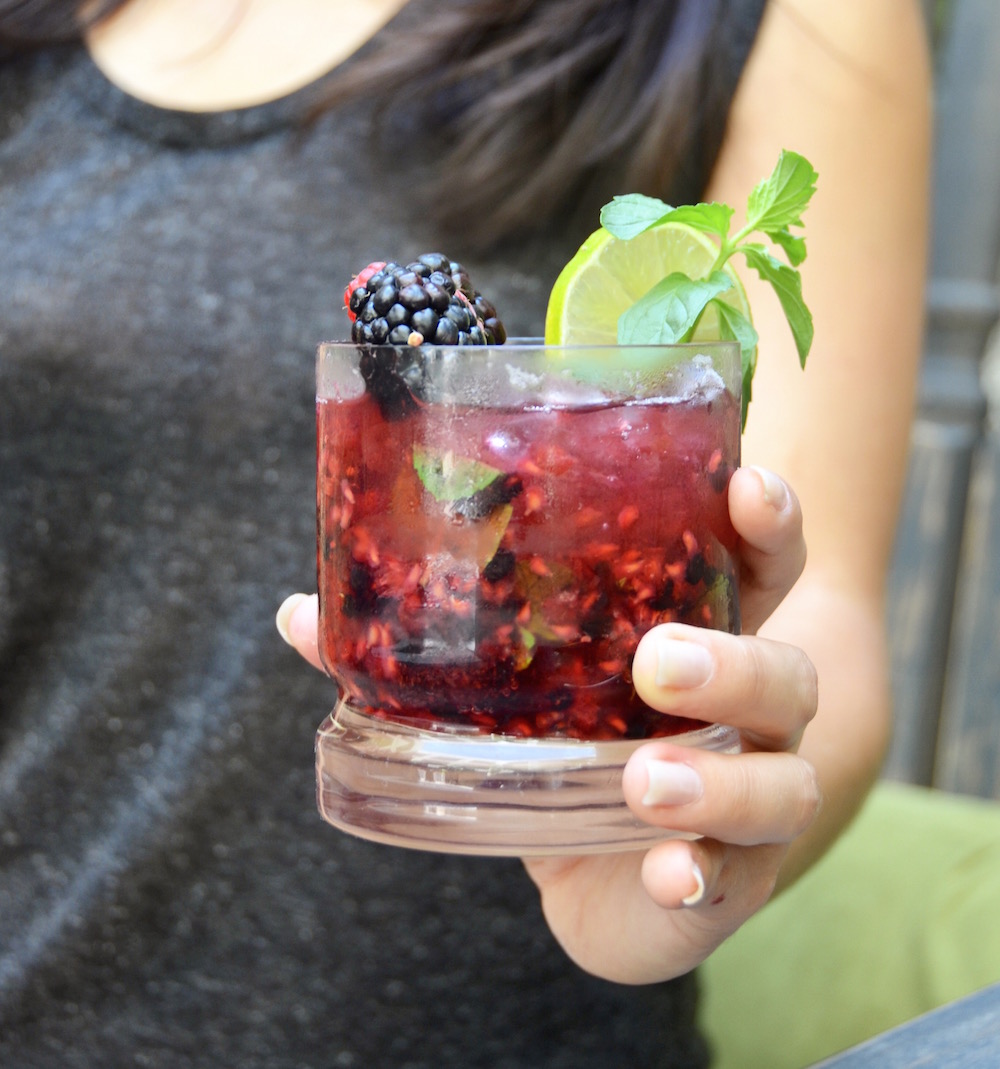 Mixed Berry Mojito
Recipe courtesy of Nutmeg Nanny
Ingredients
2 tbsp fresh blackberries
2 tbsp fresh raspberries
6 mint leaves
2 tsp Truvia sweetener
2 large lime wedges
4 oz rum
Seltzer water
Take two short cocktail glasses and fill with equal parts blackberries, raspberries, mint leaves and Truvia. Squeeze lime wedges into the glass and pour in rum. Muddle the mixture together breaking up the berries and bruising the mint. Add in ice and top with seltzer. Gently stir to combine—cheers!