The day is creeping closer, and we've carved our pumpkins, perfected our costumes, and hung up our cobwebs—but we're still looking for those last totally ghoul additions to complete the Halloween spirit. One of our favorite things about Halloween (other than the endless puns), are the homemade treats and decor that can be done with the family. So we're creepin' it real this Halloween with two DIYs—a tasty Bat Bite, and a Haunted Book Centerpiece. They're guaranteed to be a spooktacular success!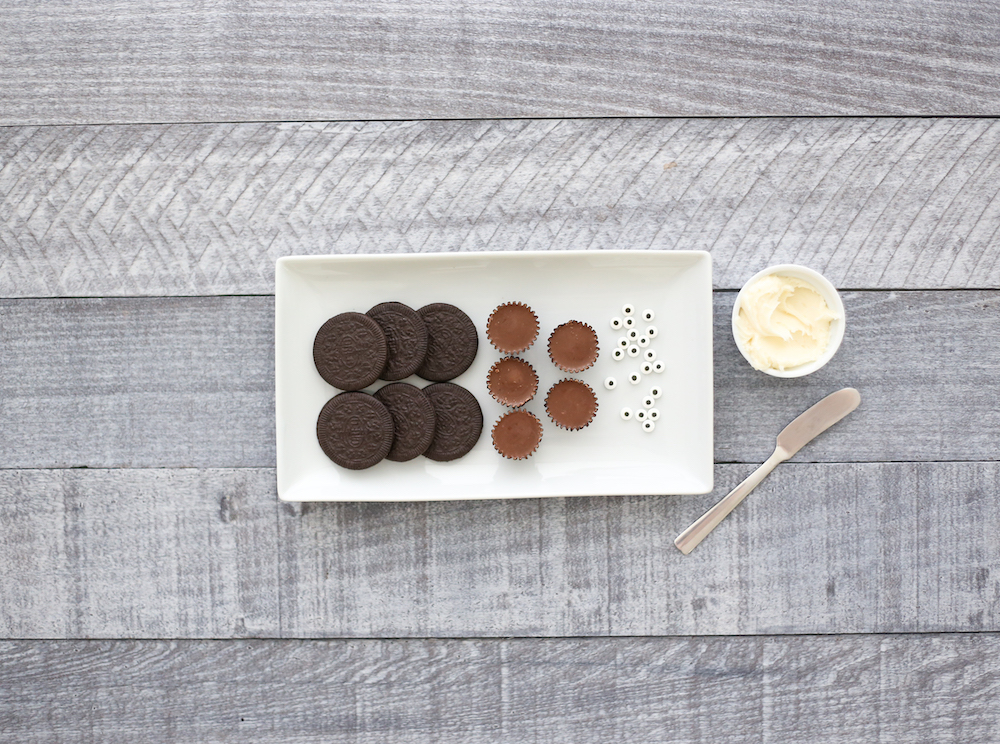 Chocolate Bat Bites
Ingredients
Reese's cups
Thin Oreo cookies
Frosting
Candy eyes
Instructions
Remove the outer wrapper of the Reese's cups.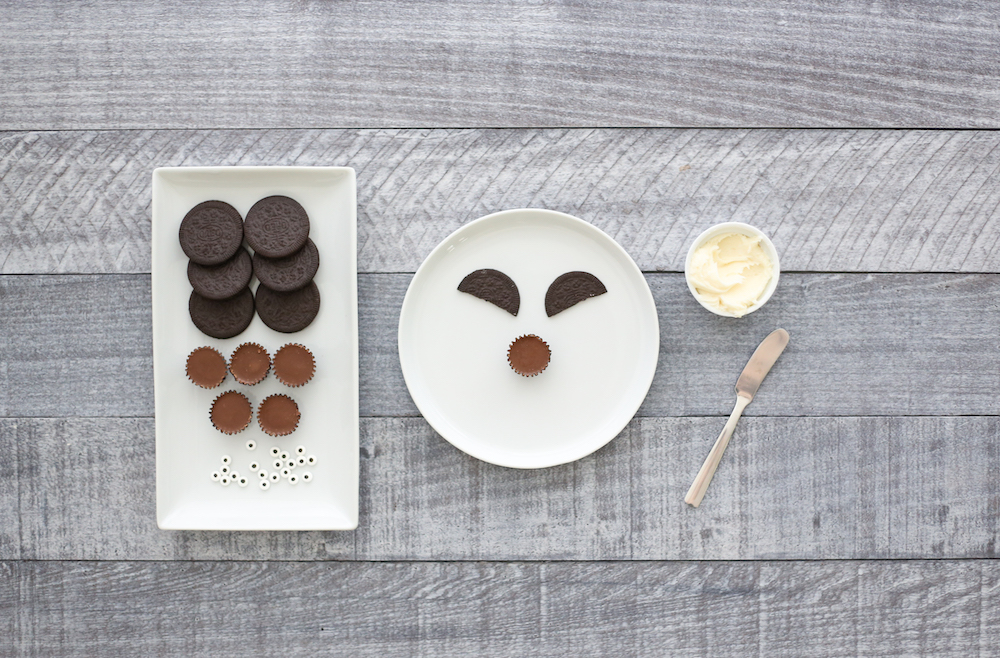 Break Oreos in half so that one half is slightly smaller than the other. Use the smaller halves as the bat "wings."
Scrape the frosting off the Oreos so that you have two bat "wings" per Reese's cup.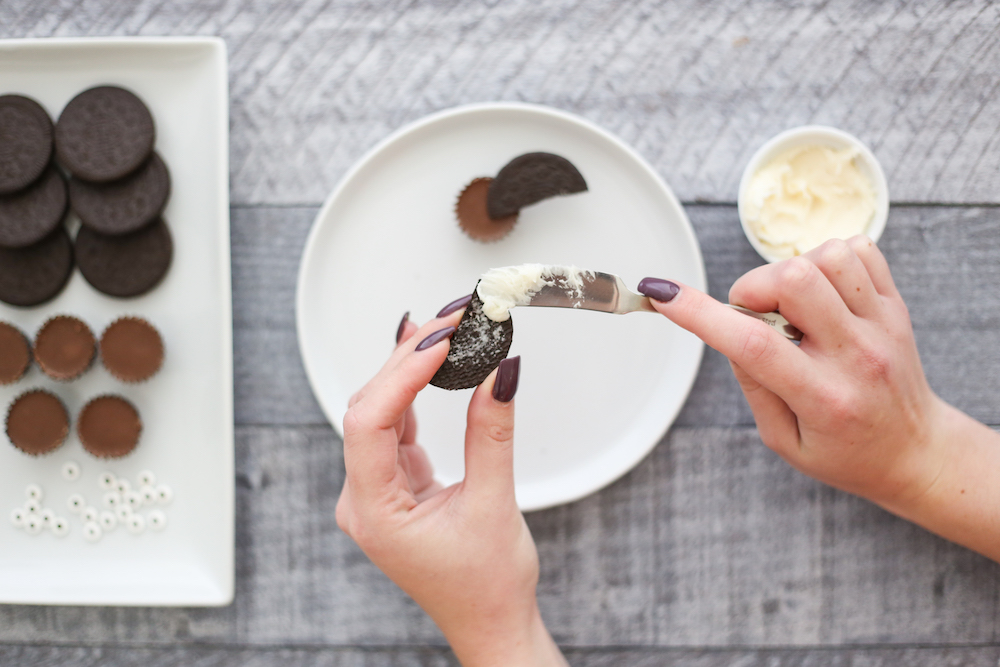 Spread frosting onto the corners of the cookie "wings."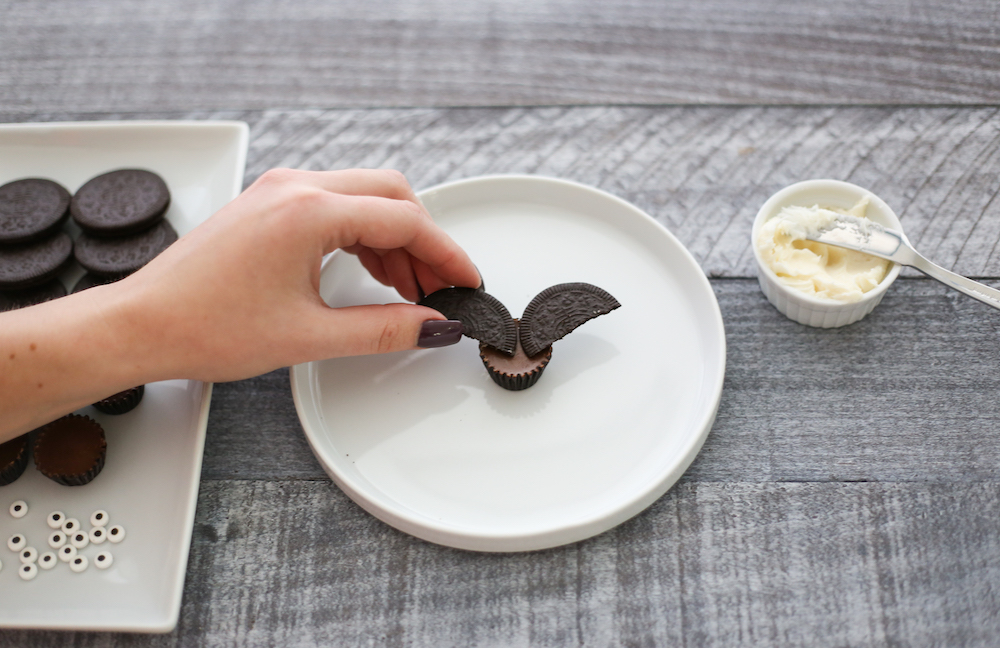 Stick a cookie wing on each side of the Reese's cup, with the curved side on the top.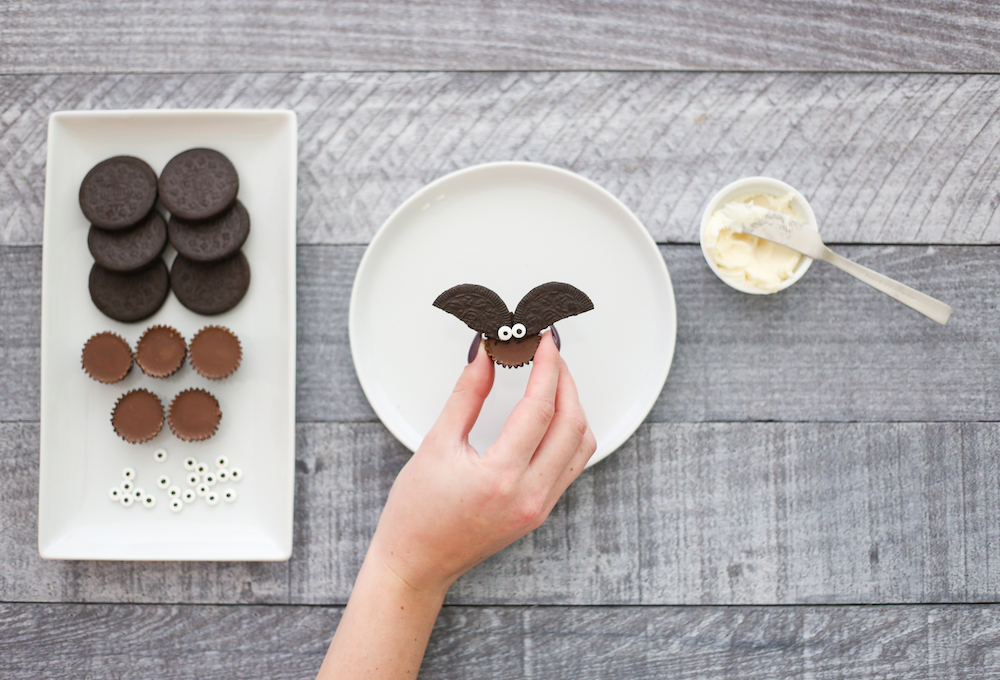 Dab frosting onto the back of the candy eyes then stick them onto the top center of the Reese's cup.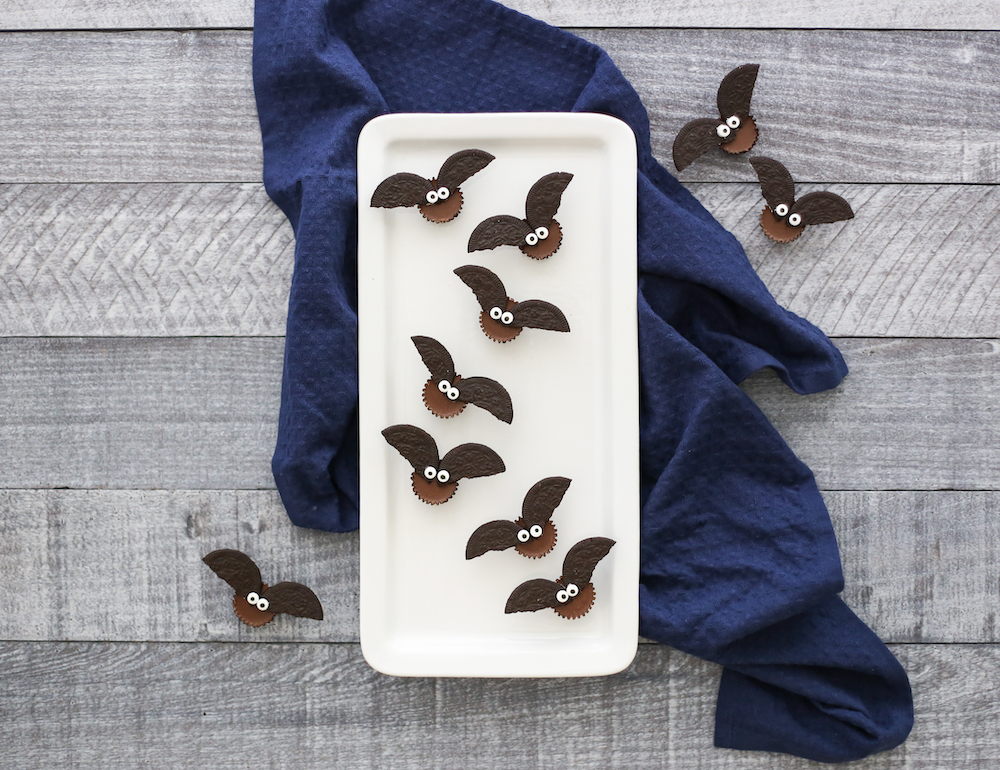 Repeat to make as many chocolate bats as you'd like and enjoy!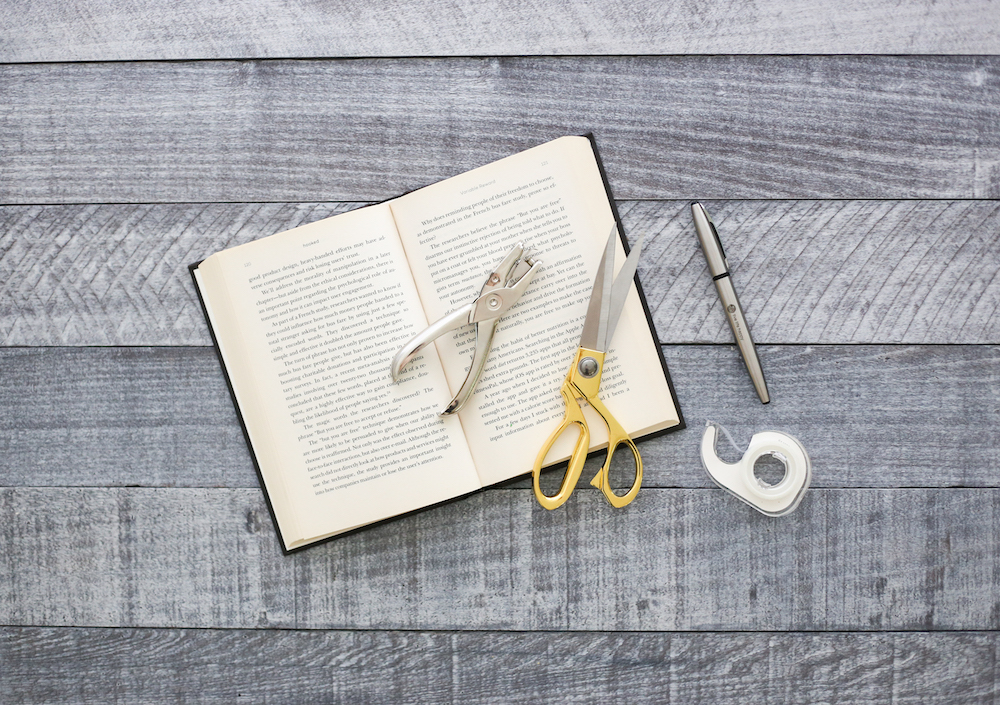 Haunted Book Centerpiece
Tools needed
A book that you don't mind cutting the pages of
Scissors
Tape
Single hole punch or black marker
Two additional books to stack (optional)
Instructions
Rip out two pages from the book.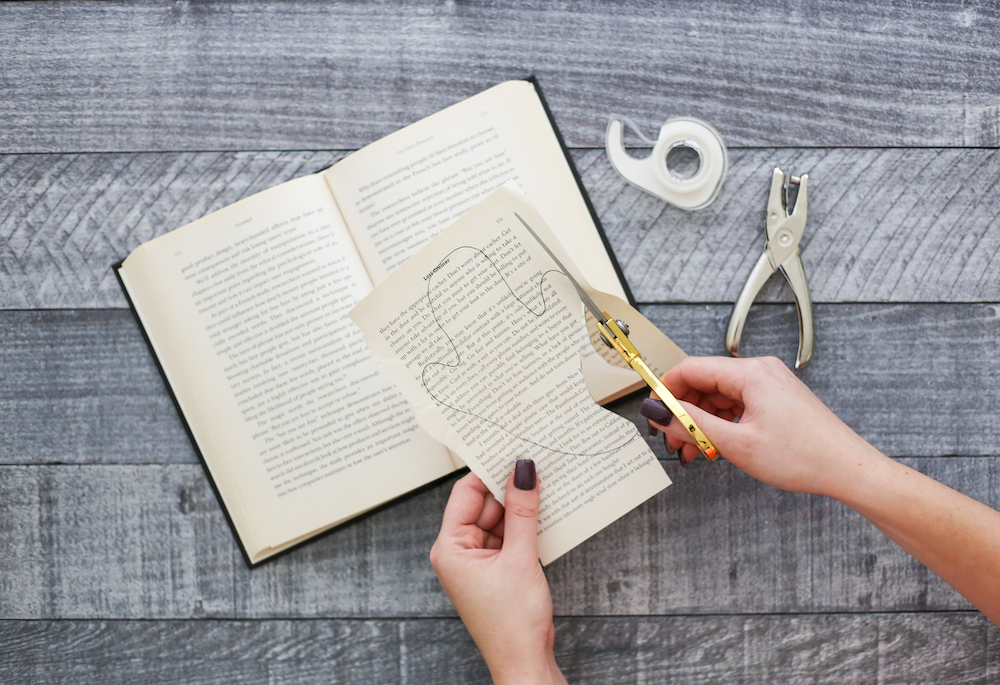 On each page, draw a ghost shape with a pen or pencil.
Cut out each ghost, leaving the bottom portion attached to a thin strip of the paper, about an inch thick and two inches long. Fold the excess paper back underneath the ghost.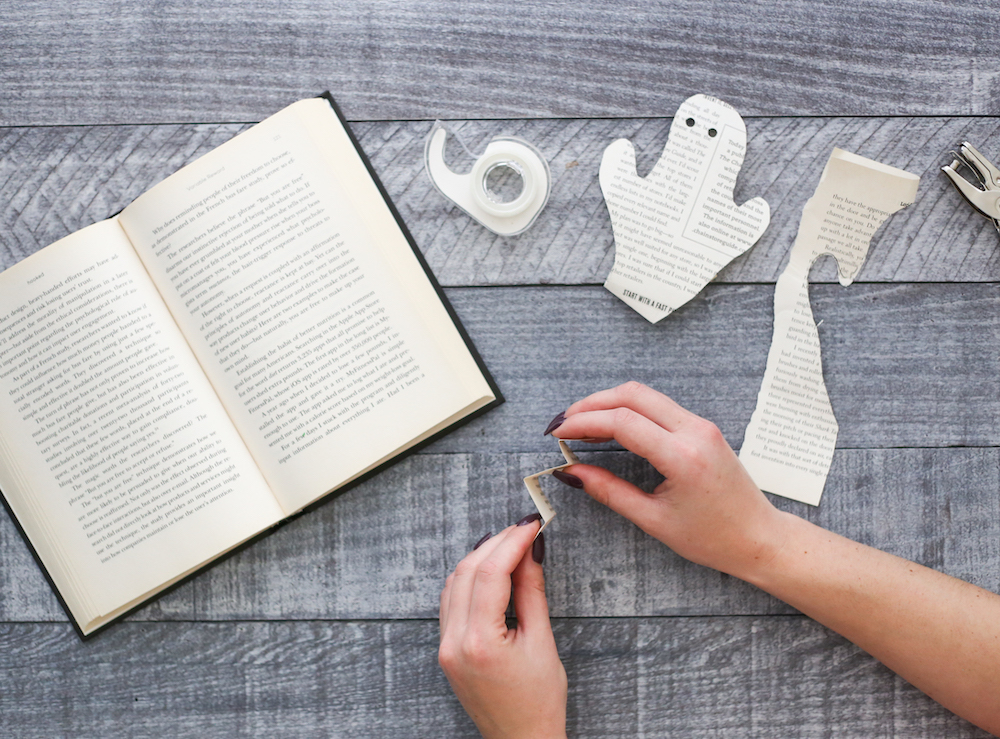 Using the leftover scrap paper, cut out a strip of paper about an inch thick and 3 inches long. Accordion fold the strip of paper to use it as a support beam to hold the ghost.
Tape one side of the accordion piece to the bottom of the ghost cutout, under the crease from the fold.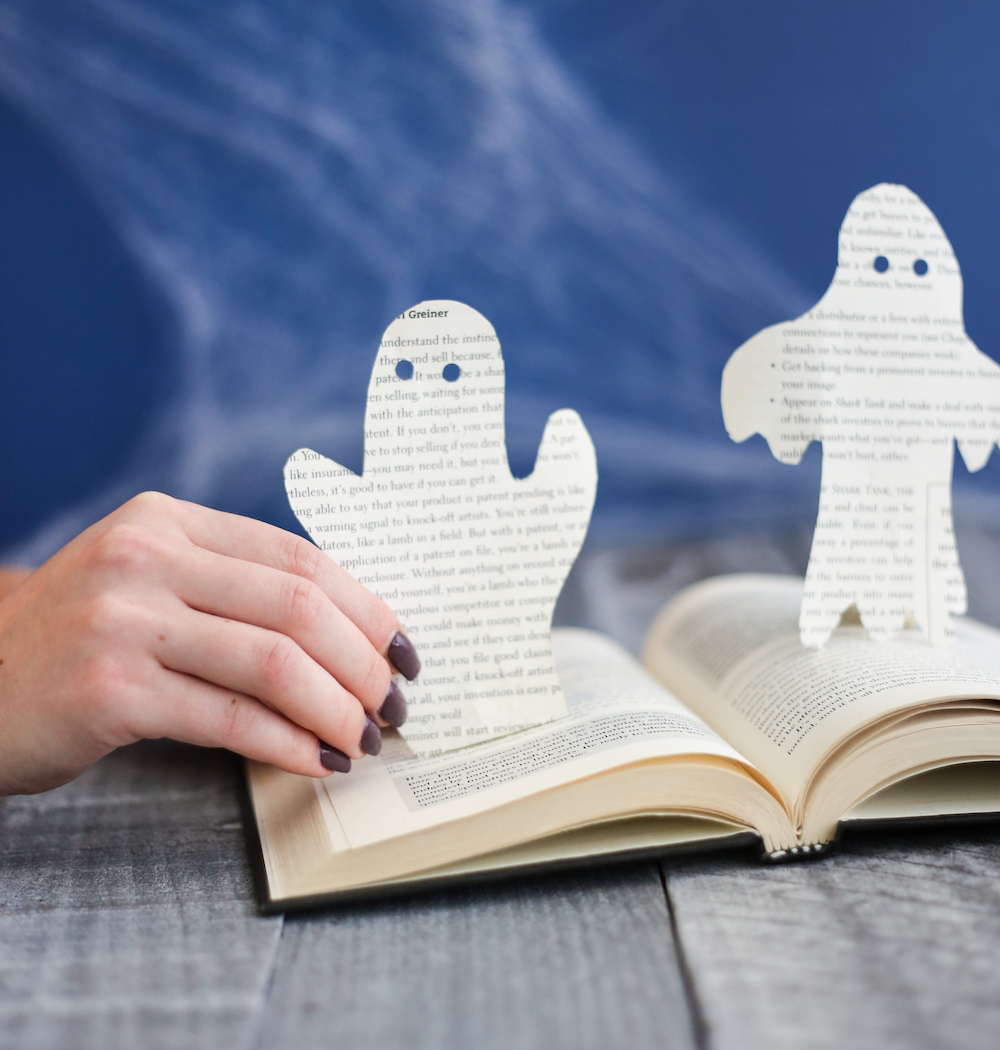 Open the book to the center. Tape the bottom of the ghost onto the middle of the page on one side. Tape the other side of the accordion piece so that it holds the ghost upright.
Repeat with the second ghost on the other side of the page.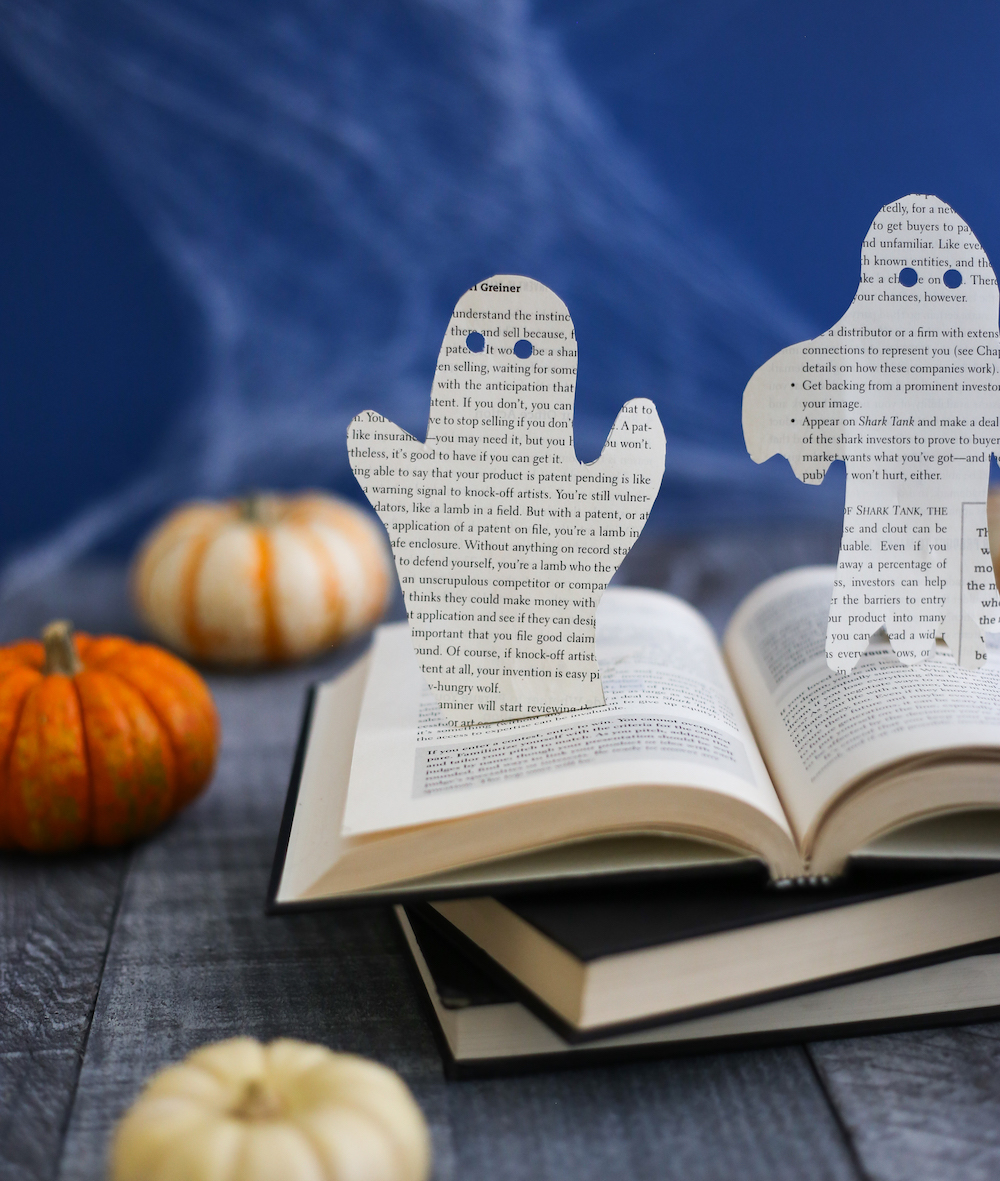 Stack your finished book with the ghosts on top of two additional dark colored books.
Surround the book stack with pumpkins or spiderwebs for a spooky centerpiece!
Now these are #squadghouls! Have a safe and happy haunting Halloween!