You've probably heard breakfast is the most important meal of the day. So when we wanted to put some flare into our usual favorites, we turned to the team at Café Vida for a creative spin on two recipes—a smoothie and breakfast bowl—that will kick off your day with a healthy and delicious boost.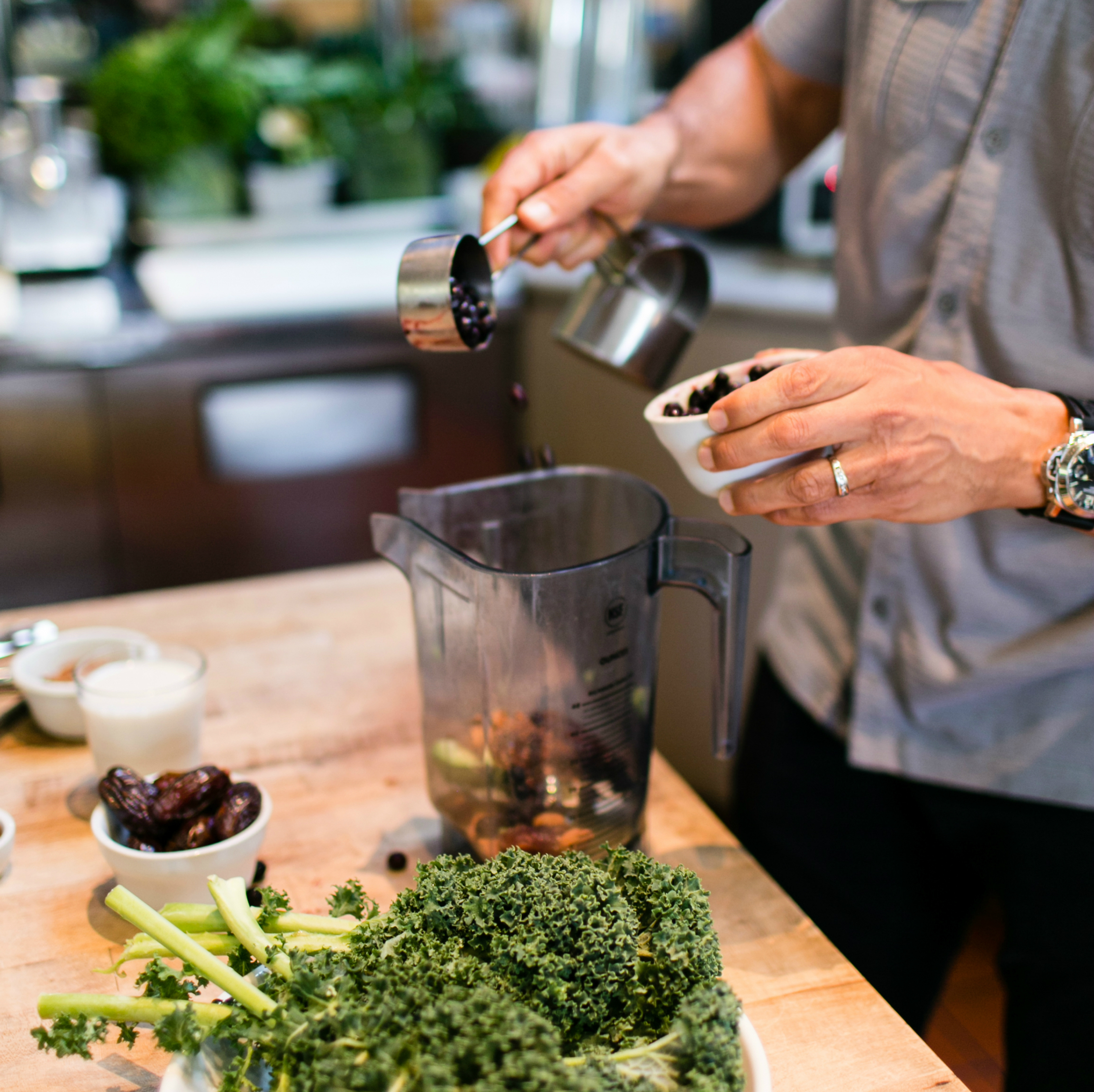 Purely Plenty Smoothie
Craving a cool and creamy smoothie? This tasty option lives up to its name, checking off just about every nutritional box, plus flavor to boot. Fight free radicals with blueberries, pack in protein with almonds, and fill up on morning fiber with soaked flaxseeds.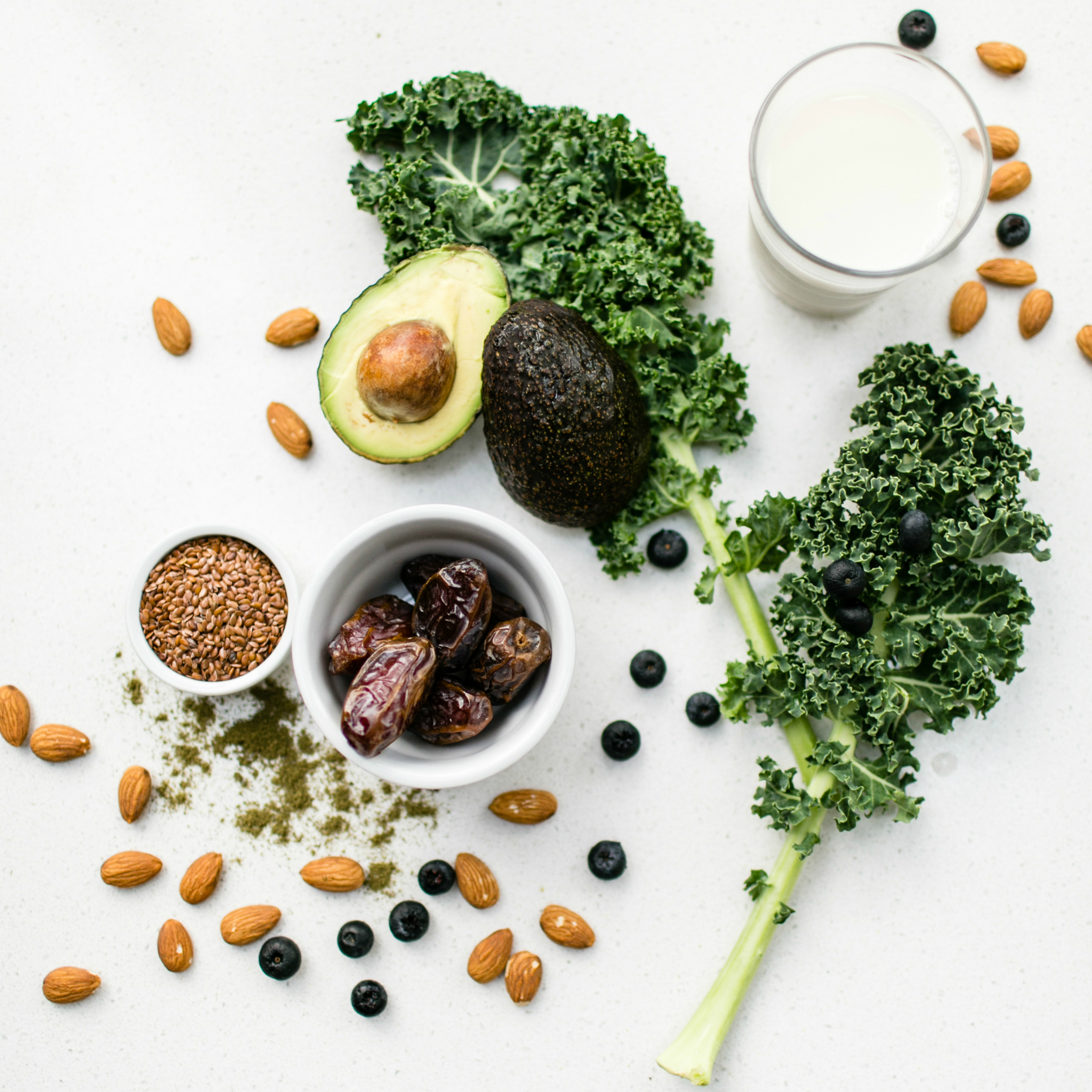 Ingredients
4 oz frozen blueberries
2 oz raw almonds
1 tbsp flaxseeds, soaked Handful of kale, de-stemmed 1⁄4 avocado
2 Medjool dates, pitted 1 cup ice
6 oz almond milk
Directions
Blend all ingredients to enjoy. Recipe makes a 16-oz smoothie.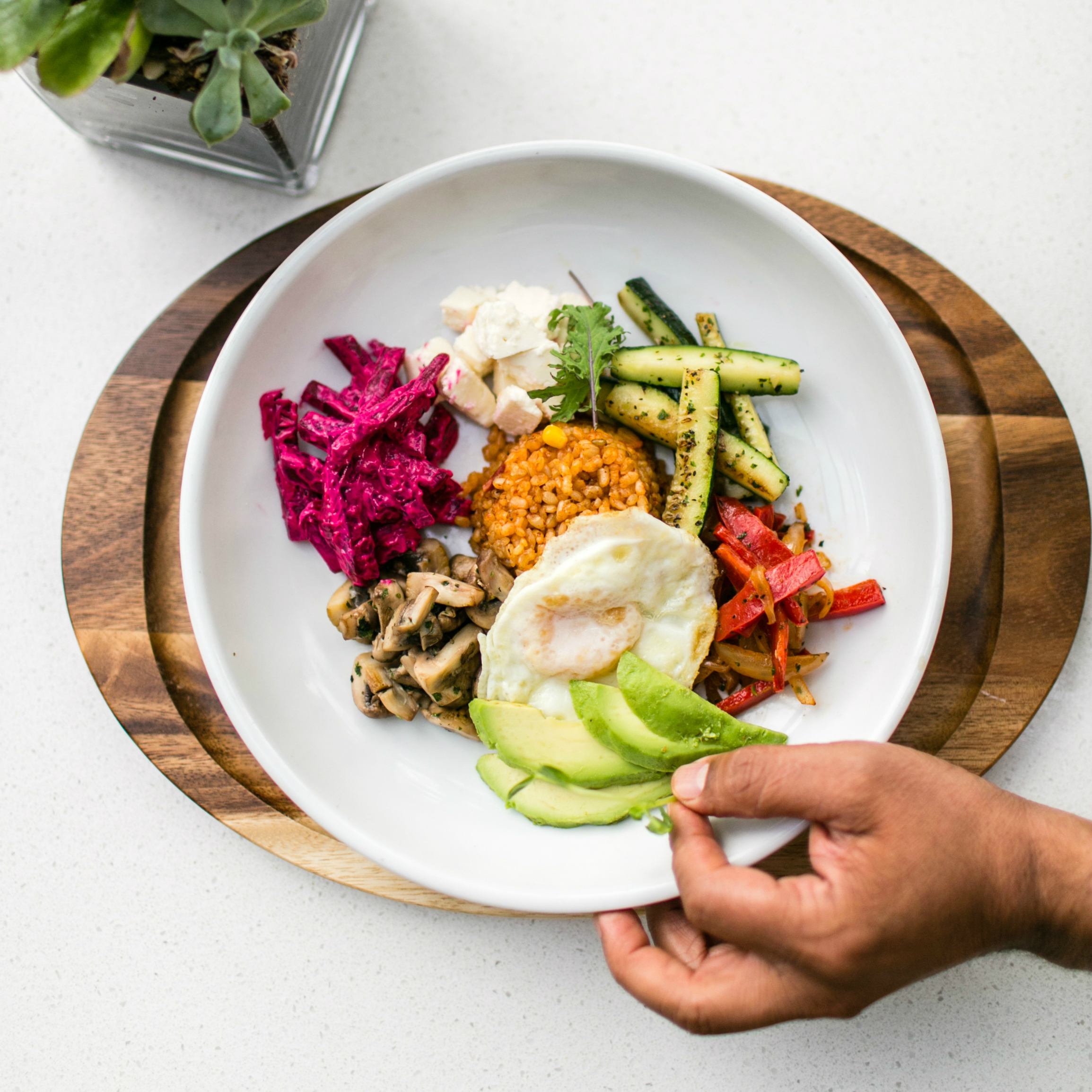 Balanced Breakfast bowl
Bowls are in these days—from smoothie bowls and acai, to blended breakfast goodness, you can't go wrong with a hearty start to the day. And this particular bowl will fuel you for hours with the awesome fiber of grains, vitamins and minerals from veggies, omegas from avocado, and the protein combo of eggs and cheese.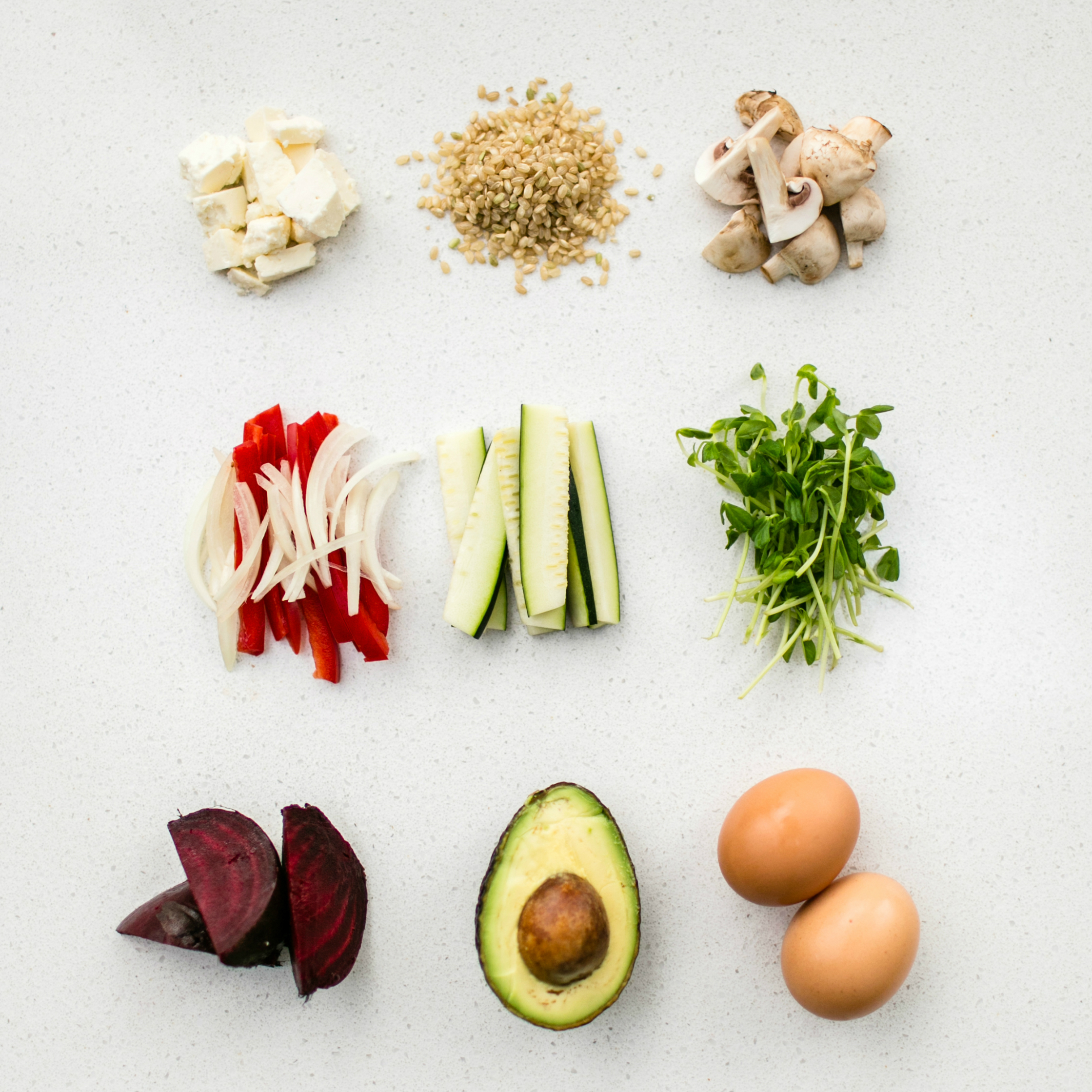 Ingredients
1 cup medium brown mushrooms, quartered
1 cup zucchini, julienne cut to 3" long
1⁄4 cup onion, julienne cut
1⁄4 cup red bell pepper, julienne cut
2 oz goat or feta cheese
1⁄4 avocado, sliced
3 oz brown rice, faro, or quinoa, cooked and ready to use
1⁄2 cup beet tzatziki (recipe below)
1 or 2 eggs
2 oz flat-leaf parsley, finely chopped
Pinch each of sea salt and black pepper
Handful of pea sprouts
Oil of your choice
Directions
Sauté mushrooms in two teaspoons oil with a sprinkle of chopped parsley, and salt and pepper to taste. Make sure mushrooms are still firm, set aside.
Sauté zucchini in one teaspoon oil for a couple of minutes, keeping them crunchy. Sprinkle with chopped parsley, and salt and pepper to taste, set aside. Mix onions and peppers with one teaspoon oil and parsley then sauté to desire crunchiness.
Fry eggs over easy or medium. Yolk should remain slightly runny.
Build your bowl as picture with your grain as a base, and all sauteed vegetables. Top with avocado, more parsley, feta cheese, and pea sprouts for color. Add salt and pepper to taste.
Serve with beet tzatziki (recipe below).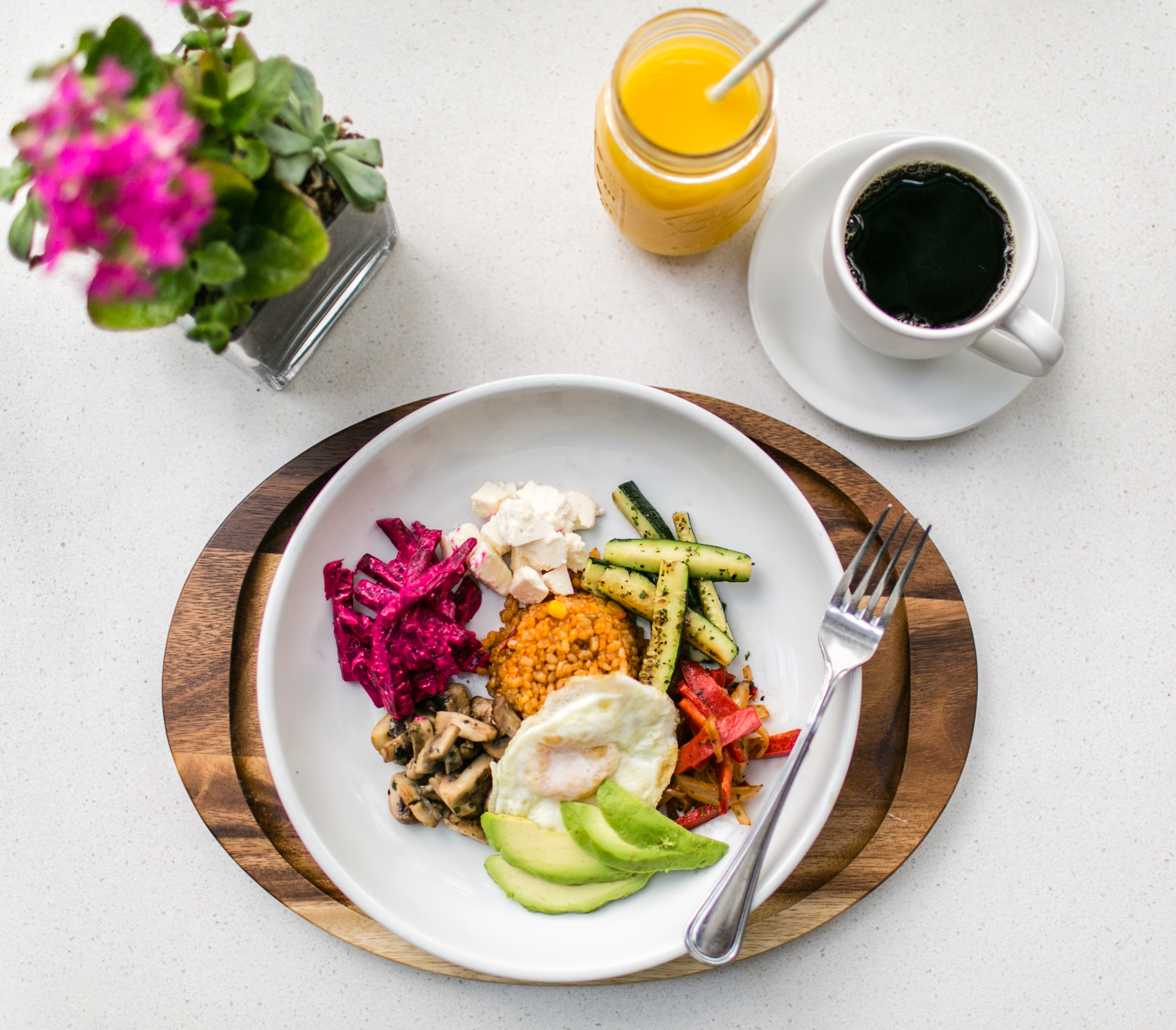 Beet Tzatziki
Ingredients
1 cup cooked beets, julienne cut
2 tbsp plain nonfat yogurt
2 tbsp sour cream
1 tsp red wine vinegar
4 tsp olive oil
Directions
Mix all ingredients in a bowl (add very light salt and pepper if desired) and let marinate for at least an hour. Mix again before serving with the Balanced Breakfast Bowl.
Enjoy!