From fruit-forward to vegetable-based, there are virtually endless options when it comes to smoothies. That means smoothies are a one-hundred percent customizable meal that can be enjoyed morning, noon, or night. Most smoothies, especially the ones made in Bay Club cafes, are filled with protein, greens, fruit, and seeds making them a healthy and tasty pre-or-post workout snack. Another fascinating aspect of smoothies is that they are like everything else in the fitness world: They are susceptible to trends. You've tried acai and kale, but what smoothie components should you experiment with next? Here are five exciting and scrumptious ingredients to take your smoothie experience to the next level.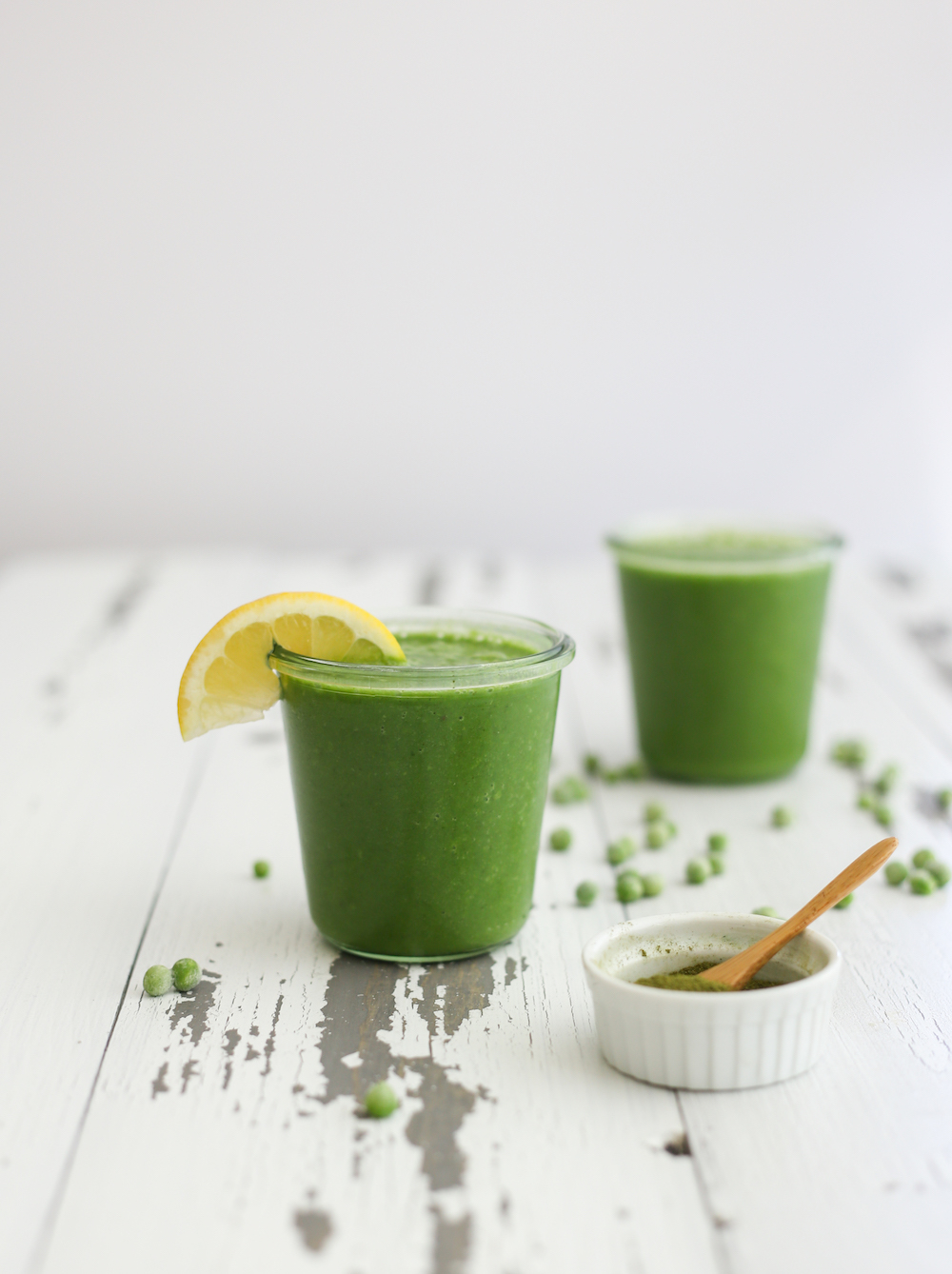 Moringa
Many people are familiar with moringa because it's a common vegetable used in Indian or Caribbean cuisine. However, in the past year or so it's become a wildly popular wellness superfood. Almost every part of the moringa tree, from its seeds to its leaves, is edible. Typically in the U.S., moringa comes in powder or supplement form. Packed with Vitamins A, B, and C, potassium, iron, and protein, moringa naturally boosts energy, keeps cholesterol levels low, and promotes healthy digestion and blood circulation. It balances blood sugar, fights inflammation, and supports brain health. In powder form, it's relatively flavorless, so add it to your favorite smoothie blend to reap this powerful superfoods' benefits.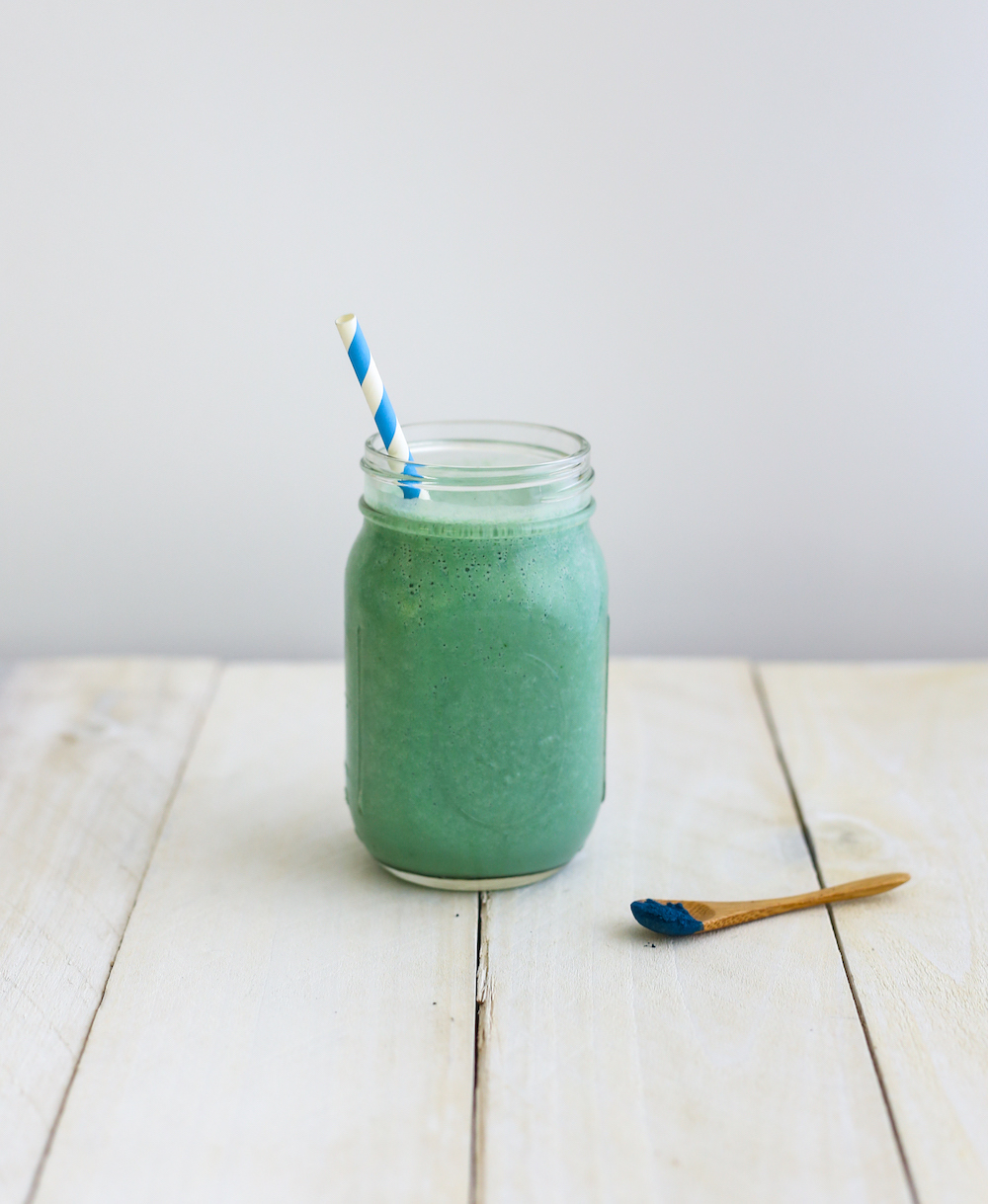 Spirulina
Sometimes referred to as the "miracle from the sea," spirulina has significant amounts of calcium, magnesium, Vitamin B, iron, and potassium. Most commonly found in tablet, flake, or powder form, spirulina is believed to have healing properties that may guard against infection, liver damage, and allergies. It's high in minerals, beta-carotene, antioxidants, iodine, and essential amino acids. Spirulina will add great green color to any smoothie, but note that too much may make your drink taste like seaweed. Try it mixed with cucumber, coconut milk, kale, hemp seed, and fresh blueberries.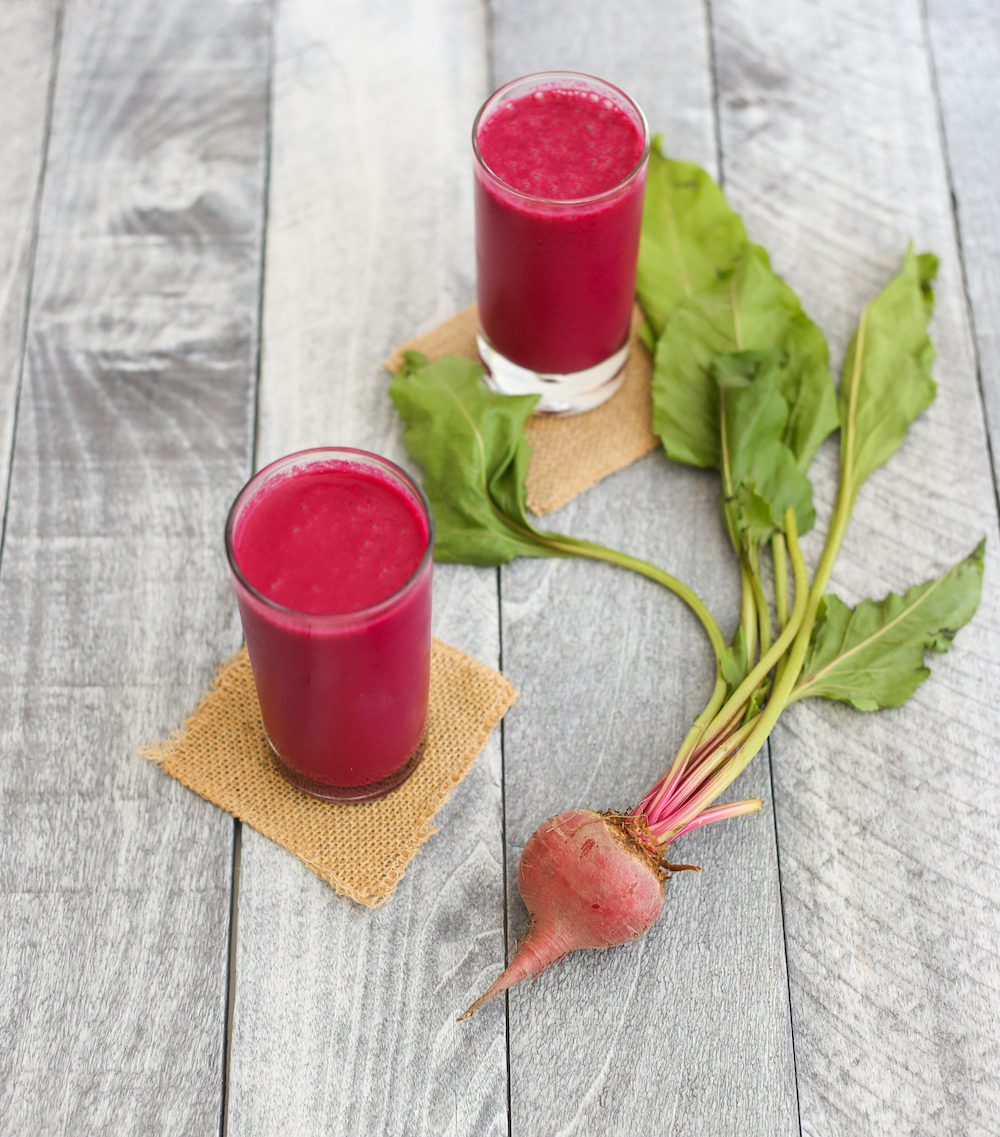 Beets
If you lack proper equipment like a Vitamix, raw beets are difficult to add to smoothies because they don't pulverize easily. However, cooked or steamed beets are easy to blend making the red vegetable a fantastic ingredient for smoothies. They are jam-packed with colorful antioxidants, and some studies have shown that beets boost endurance during a workout and decrease inflammation. Beets contain a high level of nitrates that improve blood flow throughout the body which in turn lowers blood pressure and prevents heart disease. Beets add natural sweetness to the drink, and their mild flavor blends well with other ingredients. Finally, their vibrant color makes any smoothie look pretty.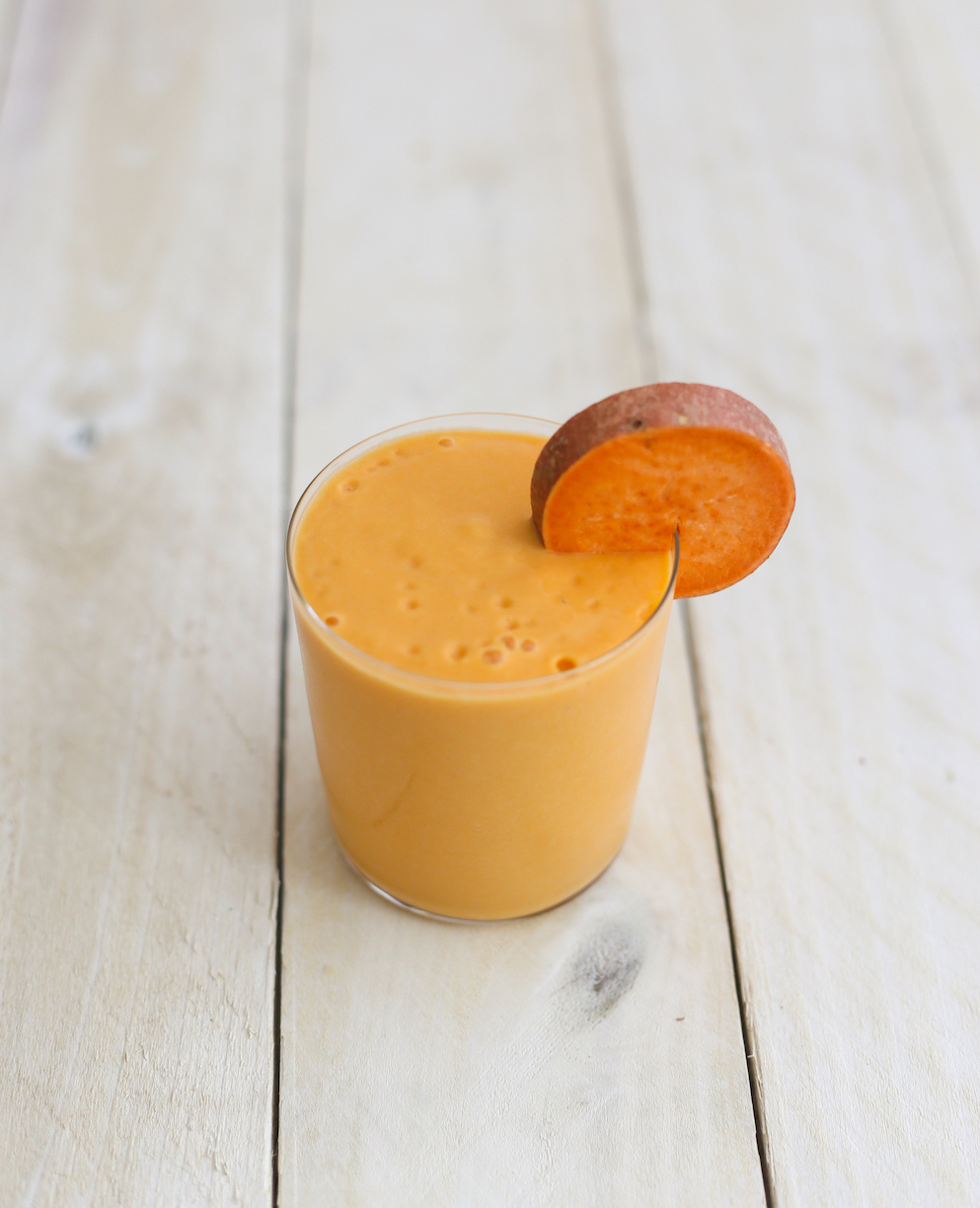 Sweet Potato
Like beets, sweet potatoes are best blended in a smoothie after they have been steamed, roasted, or boiled. If you want to try them raw in a smoothie, grate the sweet potato before adding to the blender. Sweet potatoes are high in fiber and potassium and provide a smooth, creamy texture to smoothies. Sweet potatoes are also a good source of Vitamin A and C and iron. With a relatively low-calorie count, the addition of sweet potatoes won't make your smoothie a calorie bomb. Enjoy it with ginger, coconut water, and turmeric or whip up a smoothie version of a sweet potato pie with cinnamon, banana, and pecans.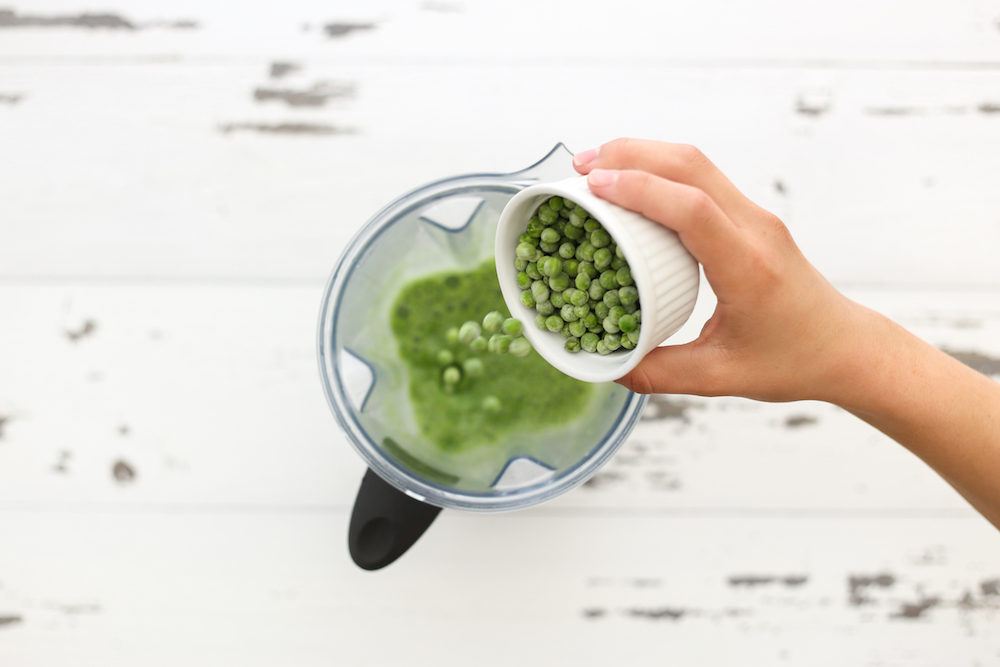 Frozen Peas
While peas are tiny, they are a nutrition powerhouse. They are both naturally starchy and sweet. Peas are an excellent source of essential vitamins, iron, and protein. The heart-healthy vegetable is high in fiber which can help lower cholesterol levels. Peas are a significant source of lutein, a powerful antioxidant that protects eyes. Frozen peas are perfect for smoothies because they provide a sweet taste, creamy texture, and pleasing coldness. They are also inexpensive and something most people almost always have in their freezer. Mix with orange, spinach, mango, and lime juice for a refreshing smoothie.
Want more? Follow our Instagram for tasty smoothie recipes with these healthy ingredients!