Get Up, Stand Up—and Feel the Warmth of the Summer Sun with Complimentary Stand-Up Paddle Boarding.
---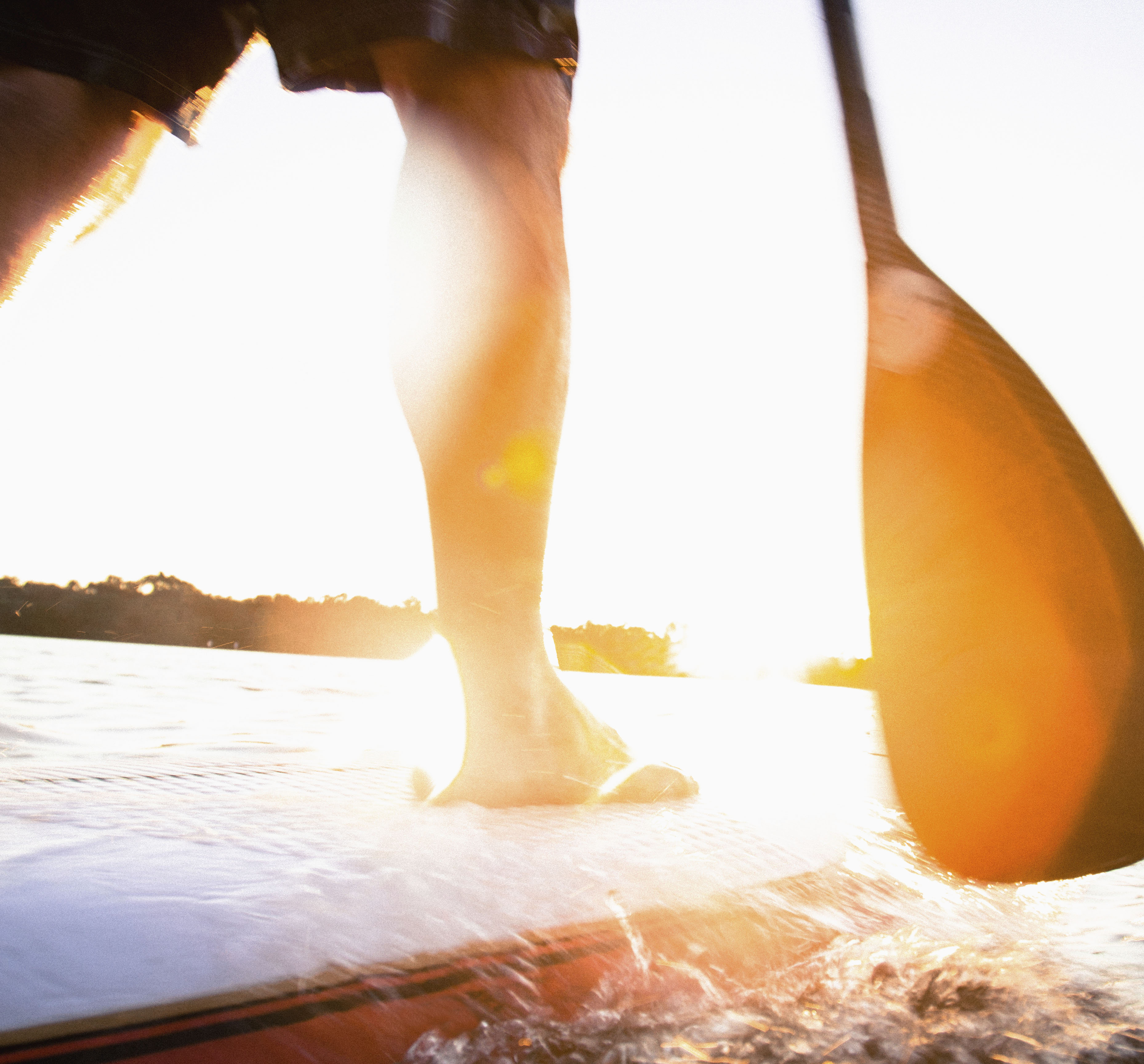 The Bay Club and Redondo Beach-based TARSAN Stand-Up Paddle Boarding have partnered to bring members complimentary access to this exciting new sport. Stand-up paddle boarding, or SUP, is fun for families and people of all ages, and a great way to improve balance and increase core strength—all while enjoying the peaceful serenity of venturing out on open water. There are different levels of board stability, so beginners can enjoy a more sturdy paddle and those with more experience can opt for a more strenuous workout. TARSAN's staff provides individual and group lessons, as well as challenging-but-fun yoga classes.
As a Bay Club member, you can now enjoy complimentary SUP at TARSAN's Redondo Beach location, providing easy access to the Redondo Beach Marina. Make SUP a regular part of your fitness routine or set out on a fun and adventurous paddle with family and friends!
TARSAN Stand-Up Paddle Boarding
831 North Harbor Drive
Redondo Beach, CA 90277
310.798.2200
Open every day from 8:00 am to 6:00 pm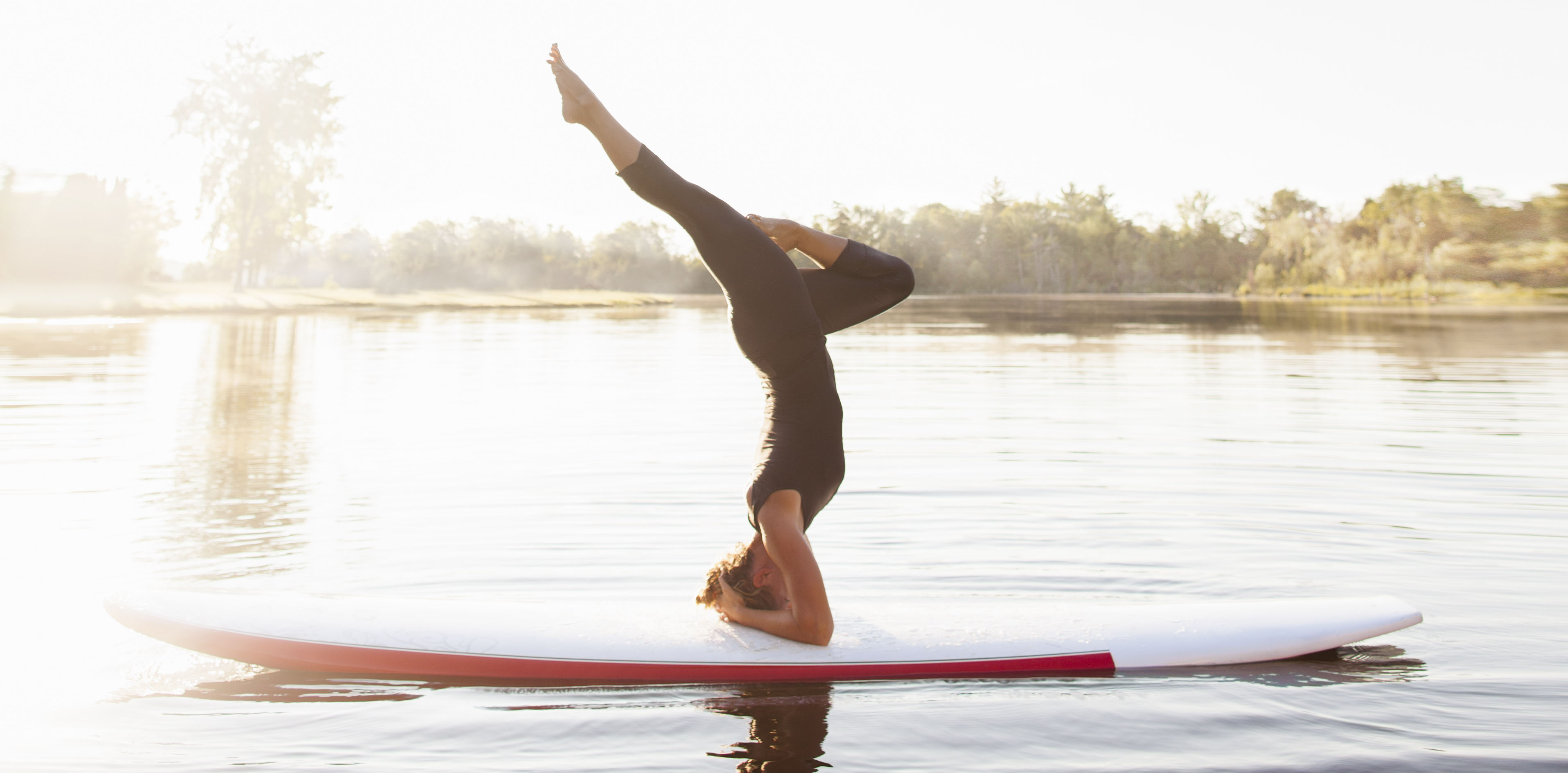 How to Book Your Complimentary
Monthly

Sessions

Executive Club LA Members*
Family—8 Sessions
Couple—6 Sessions
Individual—4 Sessions

Single Site Members*
Family—3 Sessions
Couple—2 Sessions
Individual—1 Session

Book your stand-up paddle boarding session today! Simply contact the Bay Club concierge at 310.727.9351 or fill out the online rental form to set up your paddle boarding adventure. Book an outing with the family, members of the office, or simply fun with friends—our online registration or Bay Club Concierge can help you book a reservation for any adventure you're looking for. Reservations must be made 24 hours in advance.
---
ABOUT TARSAN AND THE HISTORY OF STAND-UP PADDLE BOARDING

GENE "TARSAN" SMITH – OWNER
Gene "Tarsan" Smith was introduced to the sport by Laird Hamilton who suggested SUPing could allow him the opportunity to get back into working out while recovering from a concussion. Once Gene tried the sport, there was no turning back.  He makes stand-up a priority in his daily life, competes as often as possible and loves to introduce and teach the sport to newcomers. Gene has been seen on many podiums at a variety of races. He has raced for Team Quickblade since the start of his racing career and currently signed on to ride for Team Laird.
TARSAN operates the first exclusive SUP shop in the South Bay, which was started in 2011 in Hermosa Beach (across from the Comedy Magic Club). Three years later, the 2nd location "superstore" was opened. TARSAN offers sales, rentals and lessons of stand-up paddle boards along with merchandise associated with the sport. Some of Gene's recent race podiums include: Hano Hano, Lanakila, Paddle Me Malibu 2 Marina, Adler Paddler, SurfTech Shoot Out and, The Carolina Cup.
The popularity of the modern sport of SUP has its origin in the Hawaiian Islands in 1944 while the first board was actually built in the 1930's. Laird Hamilton and Dave Kalama re-introduced the ancient sport of paddle surfing to the modern sports world. SUPing has become the fastest growing water sport in the history of water sports and in the past few years, the sport has been spreading across the mainland and adapted for every style, from leisurely cruises in placid waters to surfing waves in the Pacific. The sport benefits men and women of all ages. SUPing is popular at warm coastal climates and resorts, and is gaining in popularity as celebrities are sampling the sport, and cross-over athletes are training with SUP. SUPs have been spotted around the globe, anywhere where there is easy access to safe waters, as well as the surfing line ups of the world. The rise in popularity of stand up paddle-boarding can also be attributed to how easy it is to learn. Within a very short time, you can become comfortable in the water and on your board.
*Complimentary sessions based on membership type and monthly dues. Reservations must be made 24 hours in advance. Some restrictions may apply; cannot be combined with any other offer.