With the kids out of school and unknown free time ahead, you may be looking for a few clever ways to keep your kids learning and reading this temporary break—or at the very least, ways to keep them entertained. And that's why we're excited to introduce you to the world's cutest DIY for young bookworms and crafty kids. These popsicle stick animal bookmarks are a sneaky way to encourage your little ones to keep reading, even when school is out, and they're 100% kid-friendly and easy to make. Just choose your favorite animal, roll up your sleeves, and get gluing!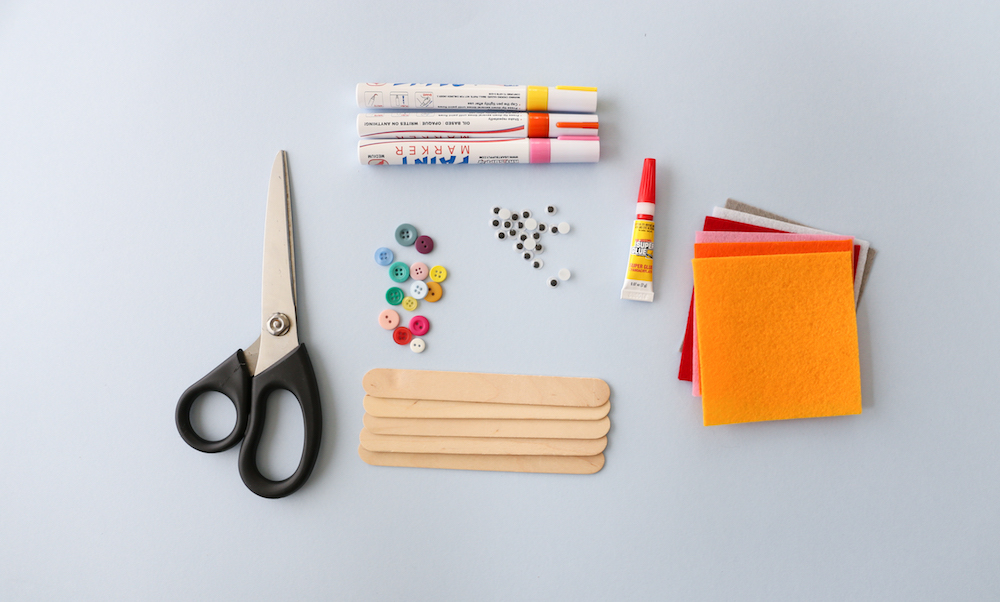 The supplies you'll need for this DIY include:
Jumbo wood craft sticks
Paint (we used Paint Markers)
Googly eyes
Buttons
Felt fabric sheets
Glue
Scissors
Instructions: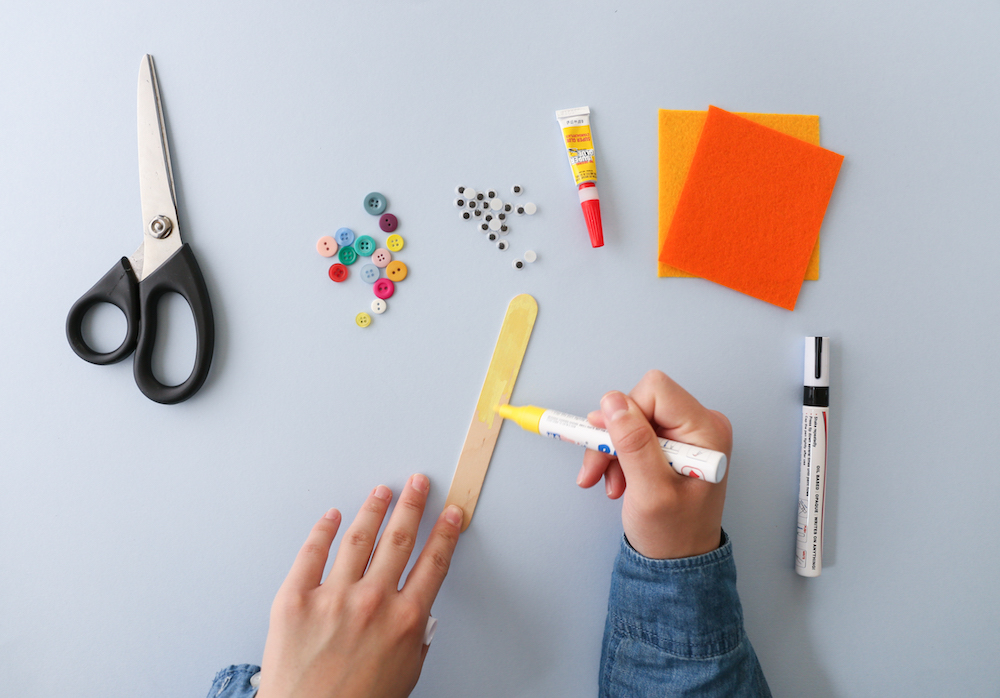 1. Paint a craft stick the color of the animal of your choice.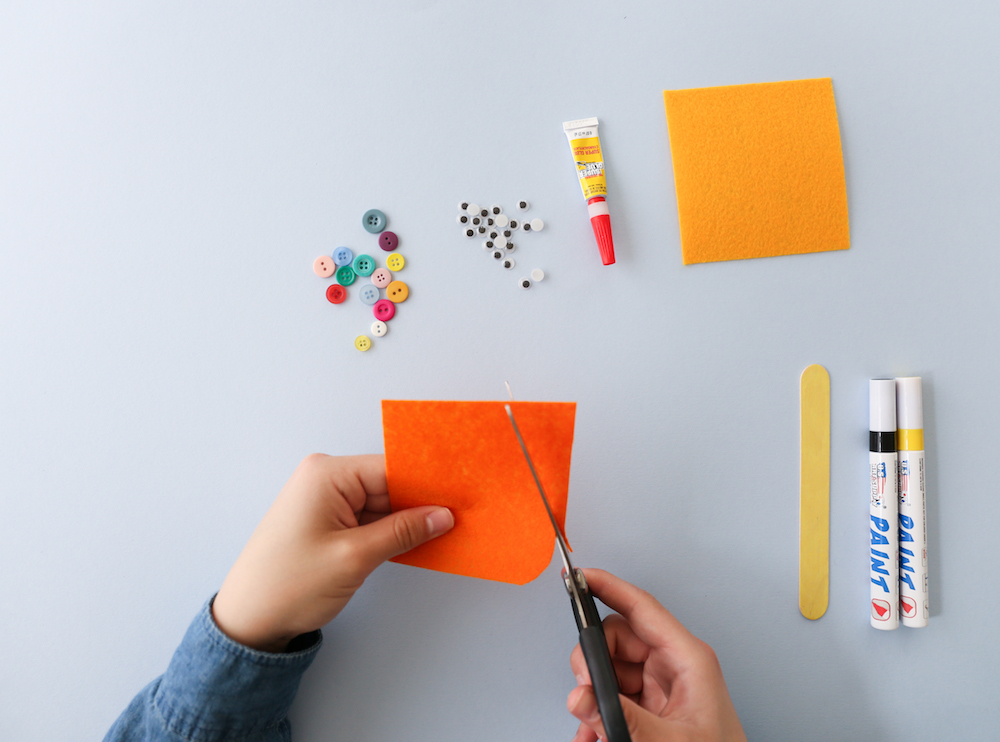 2. While you wait for the paint to dry, cut out pieces from the felt for ears, snout, and/or mane.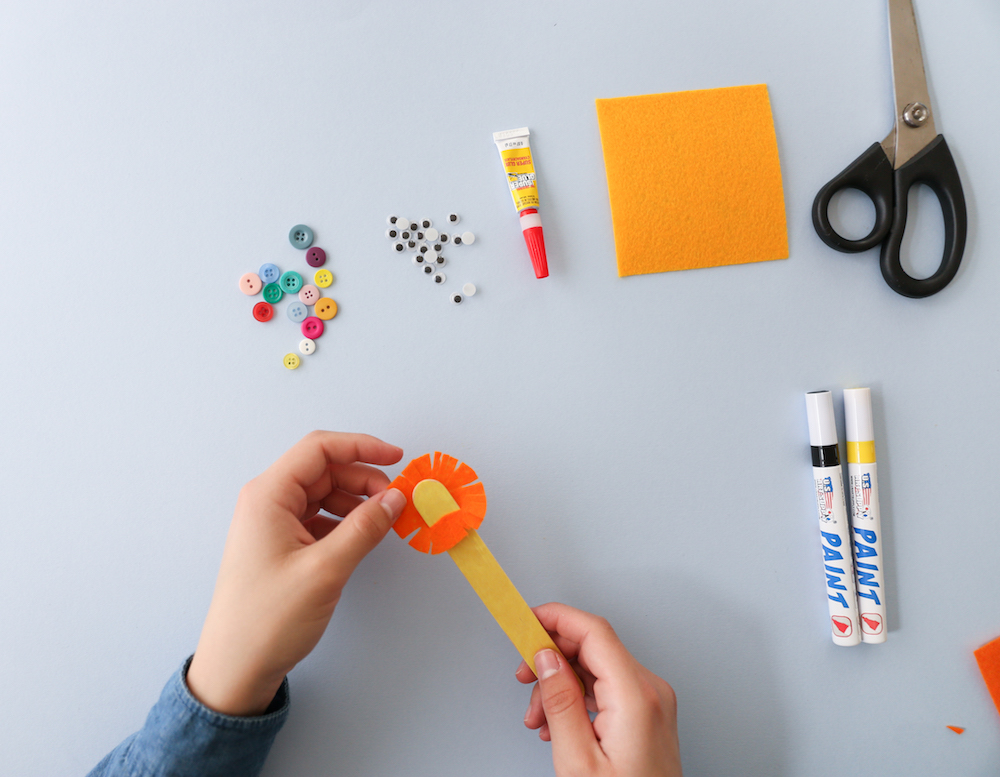 3. Once the base layer of paint is dry, paint on strips, spots, and whiskers.
4. Glue the felt pieces in place for each animal.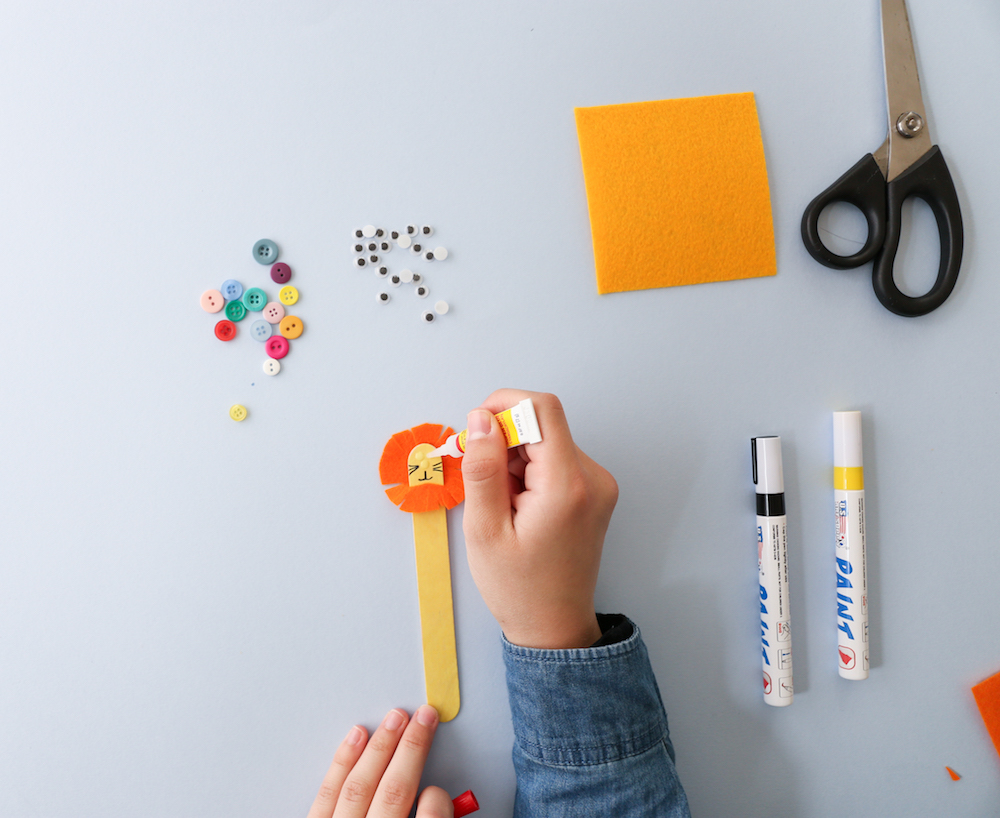 5. If you're using a button for a nose, attach it with glue.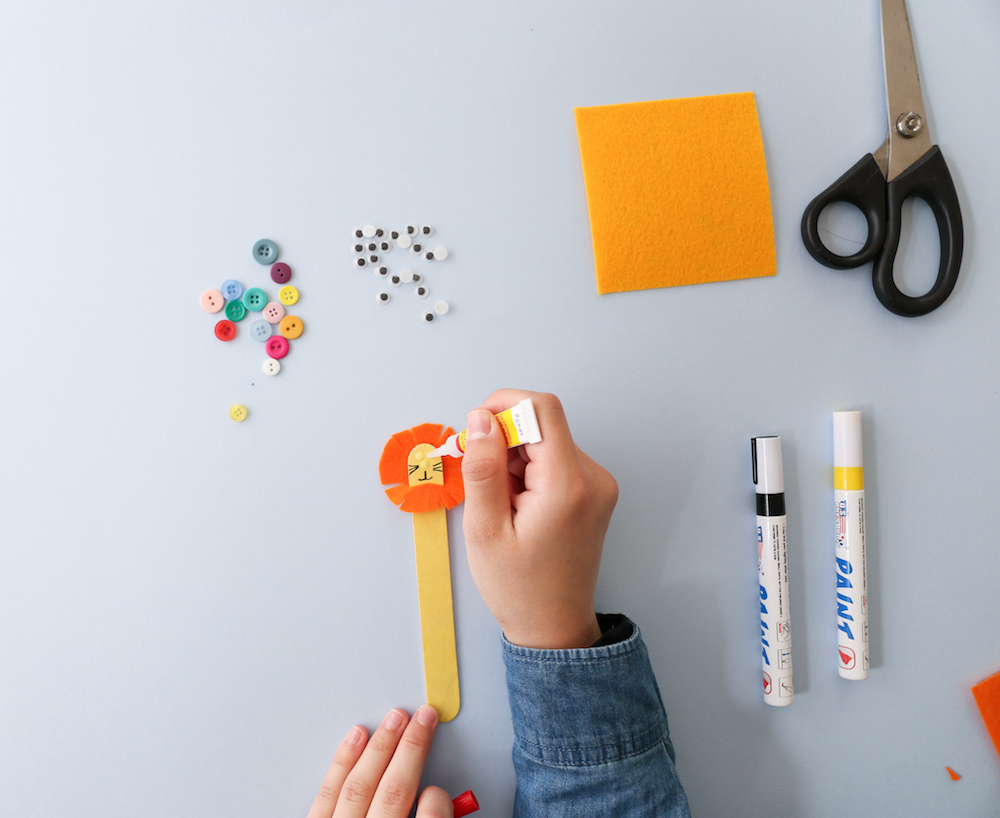 6. Lastly, attach the googly eyes with glue.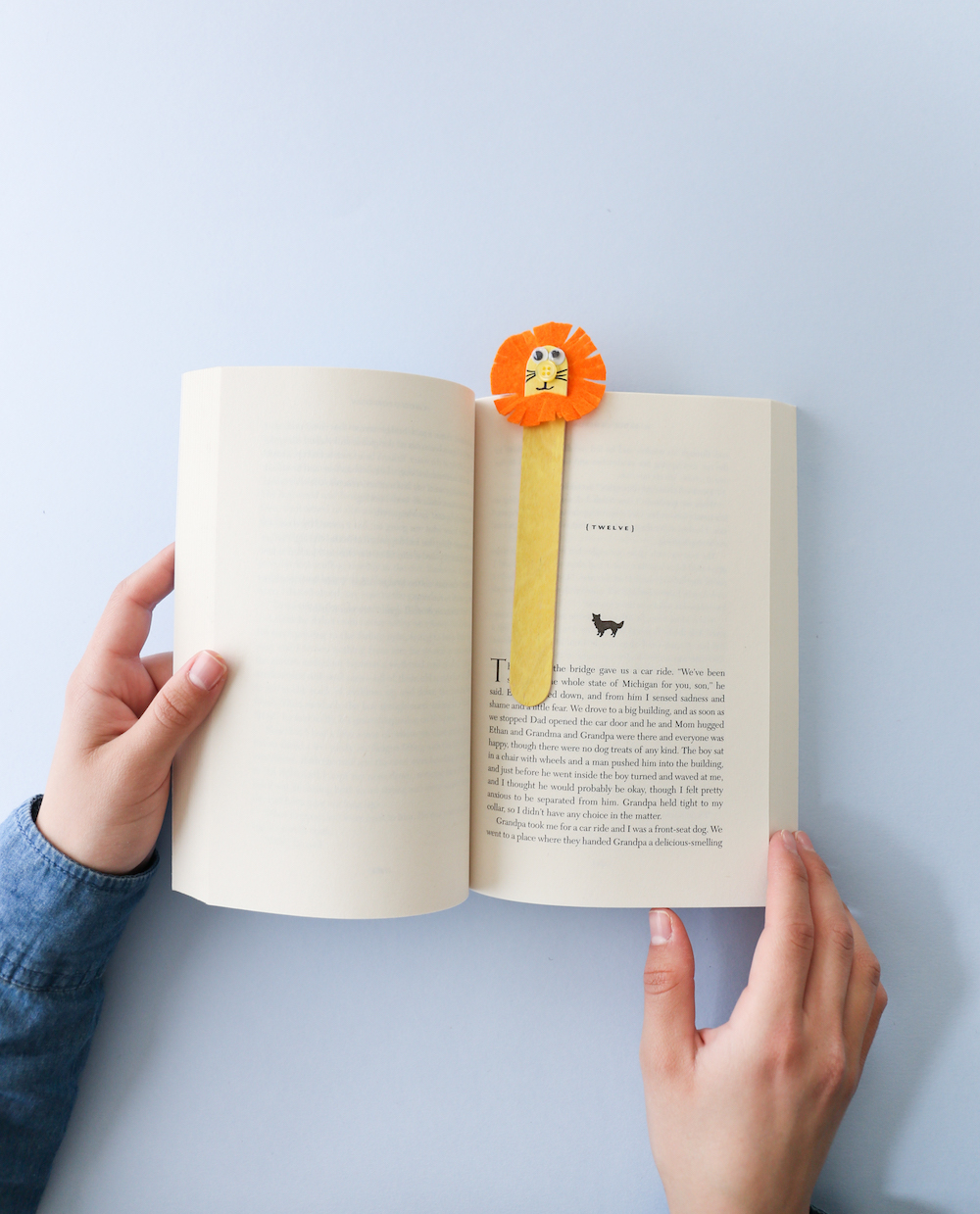 7. Let everything dry before playing with your friendly stick animal, or putting it into your book—we wouldn't' want the pages to stick to your new friend!
If your little one needs more than a good book and a fun craft to stay busy this summer, we have tons of fun in store on Instagram, Facebook, and right here on the blog.