Behind every humble cup of coffee is an impressive mix of artistry, science, and a journey of many, many miles, making each sip all the more special. Here, we chat with the Caffe Luxxe team (whose winning blends and single origin coffees help keep our LA members happy and caffeinated) about the elaborate process behind your daily brew.
Finding Your Perfect Caffeine Fix
Before your cup of Joe becomes your cup of Joe, the talented Caffe Luxxe team travels the world to source one-of-a-kind beans with a wide-range of flavors. Master Roaster and Co-Founder Mark Wain hones his search on a narrow band of the globe known as the coffee belt. This sun-soaked region includes coffee producing nations in Central and South America, Africa, and South East Asia.
A Superior Selection
As a boutique operation with a huge emphasis on crafting unique blends, the pros at Caffe Luxxe prefer to work directly with local farmers. They even pinpoint "micro-lots" on large farms to be harvested. What's a micro-lot you say? Co-Founder Gary Chau explains, "Each tree and farm produces a subtle flavor, so our Master Roaster chooses a tight selection of trees and cherries to be harvested to produce the best tasting coffee."
Harvesting
The coffee beans you know and love start out as seeds hidden within tart cherries. After the cherries are selected and ripe, they're ready for harvesting. A labor-intensive process, Gary explains that it can be particularly challenging in regions with high elevations and mountainous terrain. (Editor's note: Thanks to these insane tidbits and photos, we have a new-found appreciation for our daily brews!)
Cherry, Cherry
After picking, the coffee bean is removed from its cherry. This process varies by region, each designed to further enhance a bean's flavor profile. In some regions, a washed process is used to carefully remove the cherry skin, revealing the rich beans inside. This process contributes to the lighter subtle fruit notes commonly found in Latin American coffee. Meanwhile, many African varieties are treated in a sun-dried process, which results in syrupier body and more pronounced fruit notes. Gary advises, "There's no right or wrong way—it's a matter of palate and preference."
Let's Make a (Direct) Trade
Eschewing cost-cutting methods, the Caffe Luxxe team prefers a transportation method known as direct trade. Direct trade is a term used by coffee roasters who buy straight from the growers, cutting out both the traditional middleman buyers and sellers. Gary says, "It allows for more money to go directly into the farmer's pockets." Another benefit is that it gives the team greater control over their coffee selections, and lets them build relationships directly with the farmers.
Ready for Roasting
After traveling from its home destination, the green coffee beans are finally ready for roasting. The most magical step in the process, Caffe Luxxe hand-roasts all of its blends and single origin coffees at their Los Angeles-based roastery. Roasting times and temperatures vary by varietal, with micro-adjustments being made along the way to account for humidity and other environmental factors.
Putting it to the Test
Officially known as "cupping", the fresh roasted coffees are put through a rigorous taste test. Gary says, "Cupping allows us to compare and contrast coffees against each other, and allows us to get a better understanding of each one."
Training Day
Caffe Luxxe baristas train for six to twelve months to master the classic art of European espresso-making. During the process, baristi learn how to grind, brew, and make recipe adjustments so that coffee tastes great brewed under pressure at a high coffee-to-water ratio. Gary explained, "Our baristi understand the variables that affect espresso—how it looks, tastes, and smells, and they're able to make adjustments and modifications as they go."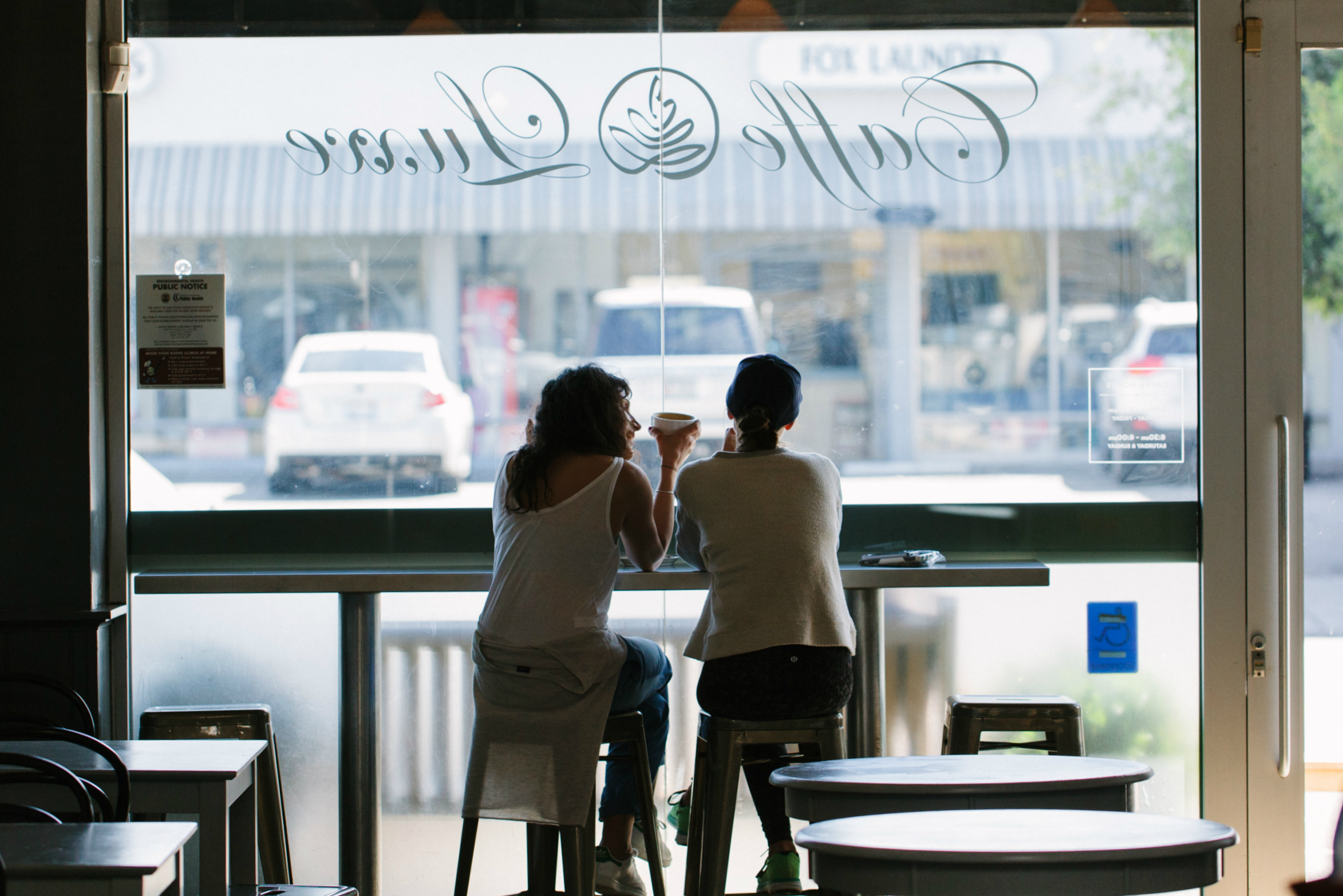 Sip, Savor, Enjoy!
Now our favorite part: Savoring that sweet, sweet elixir!
A special thank you to Mark Wain, Gary Chau, and the team at Caffe Luxxe for sharing the photos from their recent trip to El Salvador, as well as an inside look at all things coffee.