Whether you're throwing a big New Year's Eve bash at your home, going to one at a friend's, or laying low with the kids, there's no better way to personalize your goodbye to 2016 (and say, "hello" to 2017!) than with touches you crafted yourself. New Year's Eve is all about sparkles and glitter, and we took this as our inspiration for creating DIY décor and more. From a cocktail in kid-friendly and adult-only versions, to confetti-filled balloons, to drink stirrers fit for a disco, you'll find creative ways to say farewell to a great year gone-by—and welcome a new one in with style.
Recipe: Pomegranate Mint Spritz
Serves 1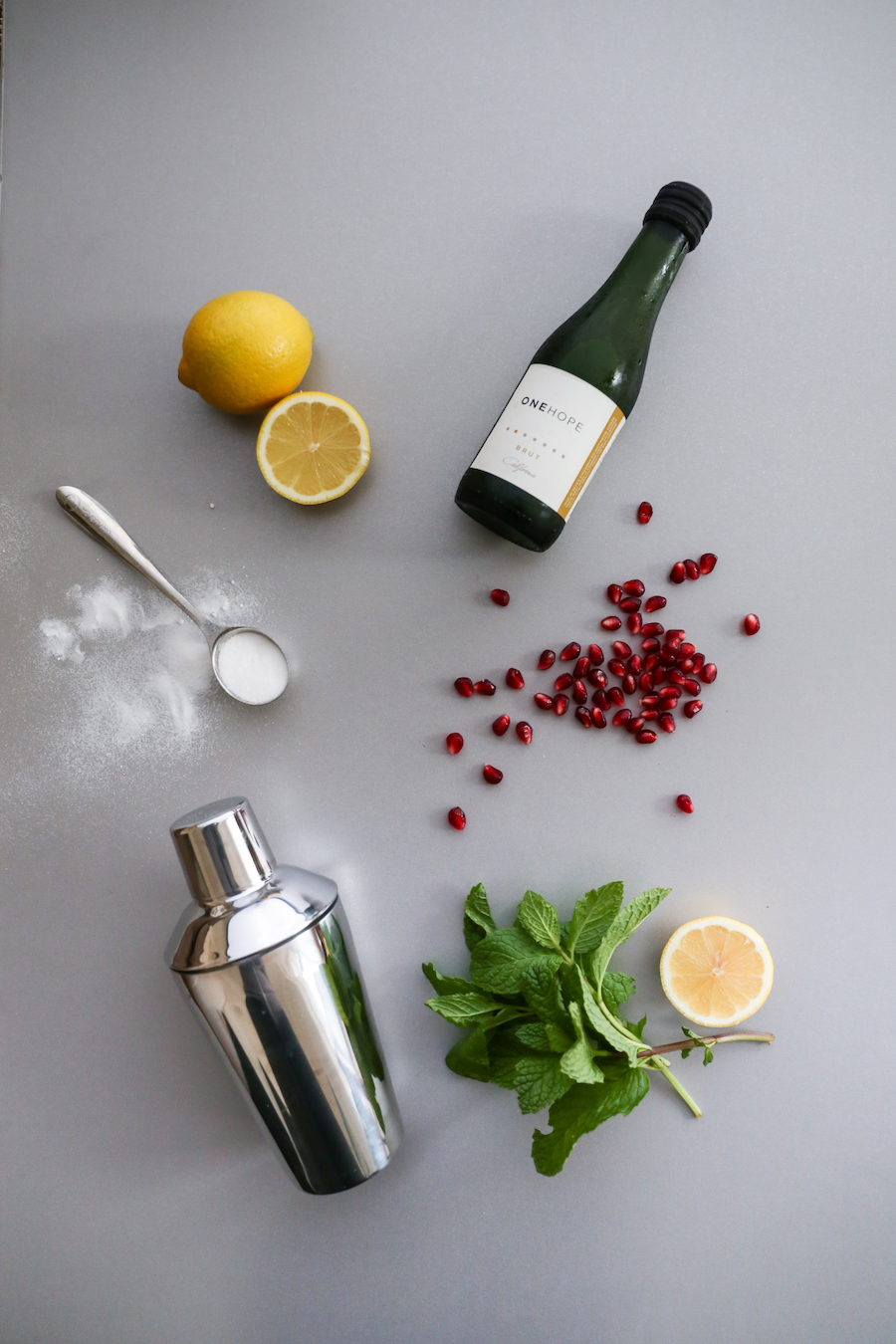 Ingredients
2 tbsp pomegranate juice
1 ½ tbsp mint simple syrup
1 tbsp lemon juice
Chilled Prosecco (or soda water for a kid-friendly version)
Pomegranate seeds & sprig of mint
Directions
To make mint simple syrup, combine 1 cup sugar, and 1 cup water in a small sauce pan over low heat. Stir frequently until sugar is dissolved. Remove from heat and add 1 handful of fresh mint leaves. Strain the mint out after 15 minutes of steeping, and allow the mixture to cool completely before use. (You can also use leftover mint syrup to add to lemonade, hot chocolate, or green tea!)
Combine pomegranate juice, mint syrup, and lemon juice in a shaker with ice. Shake for 8 seconds. Strain the mixture into a champagne flute (we found the ones pictured at Cost Plus World Market).
Fill the flute with Prosecco, or soda water for a non-alcoholic version for the little ones. Garnish with pomegranate seeds and/or mint sprig (optional), and add a DIY disco ball stirrer—see instructions below!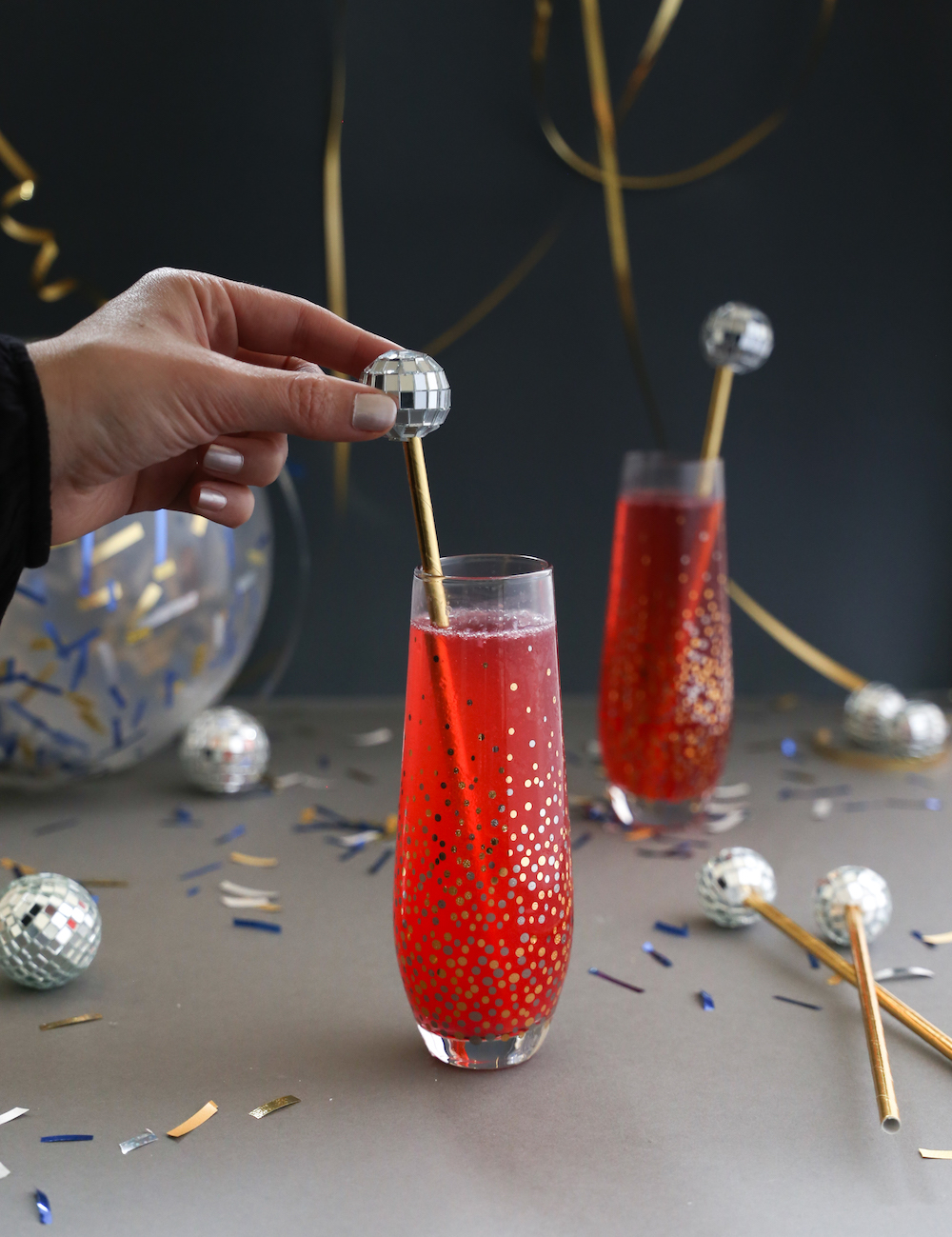 DIY: Disco Ball Stirrer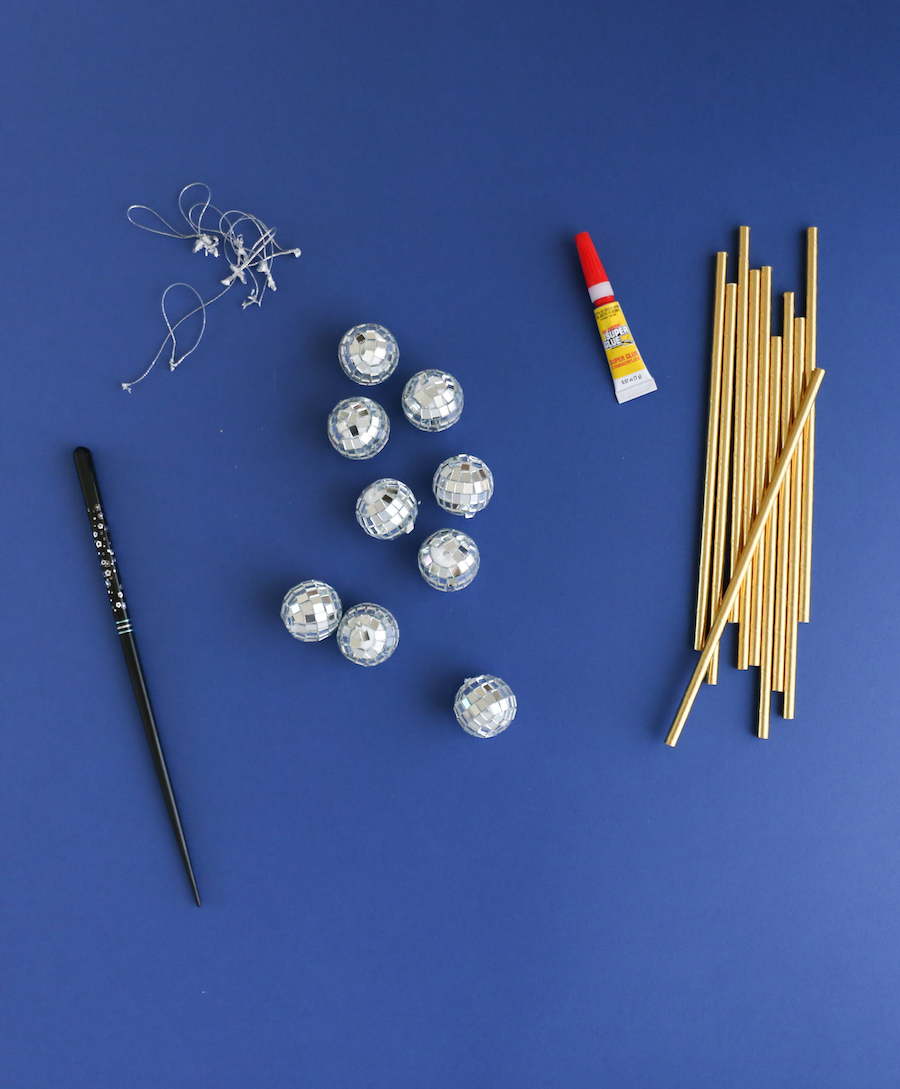 To make these disco ball stirrers, you'll need:
Instructions
Remove the hanging cord from the disco ball ornaments—it should come out easily by pulling the string. Enlarge the hole by pressing the small end of the chopstick into it.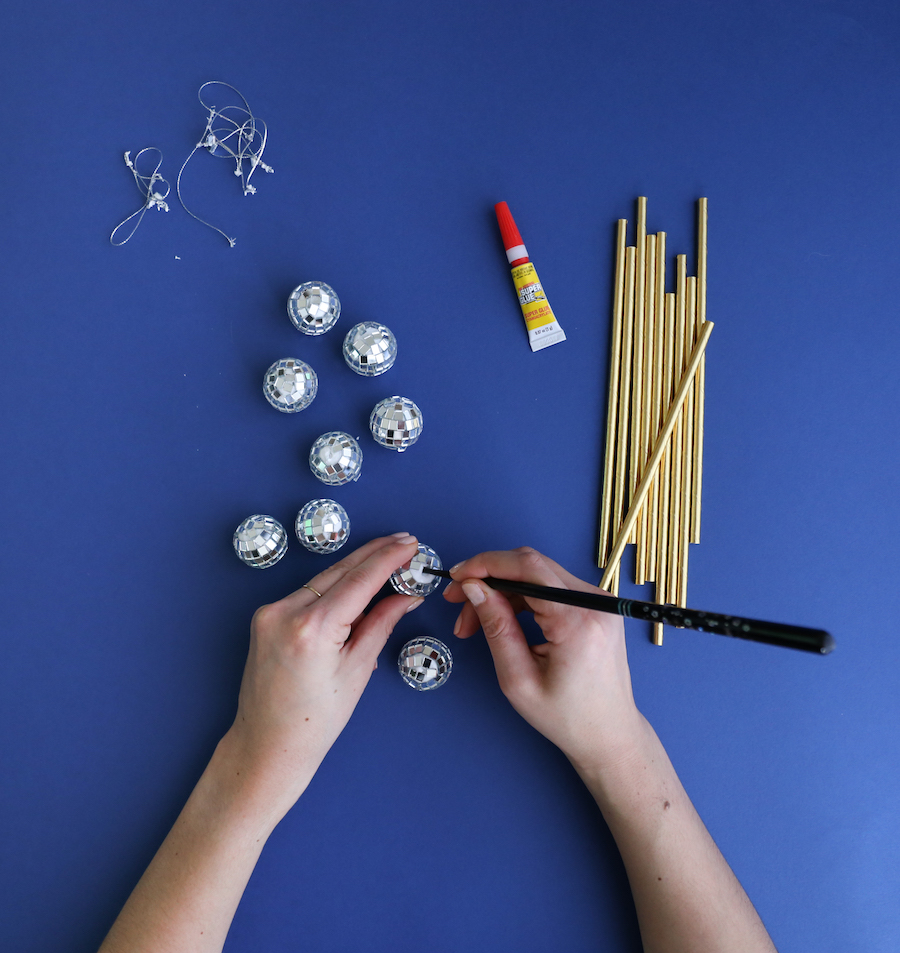 Place a drop of super glue in the hole and insert the metallic straw.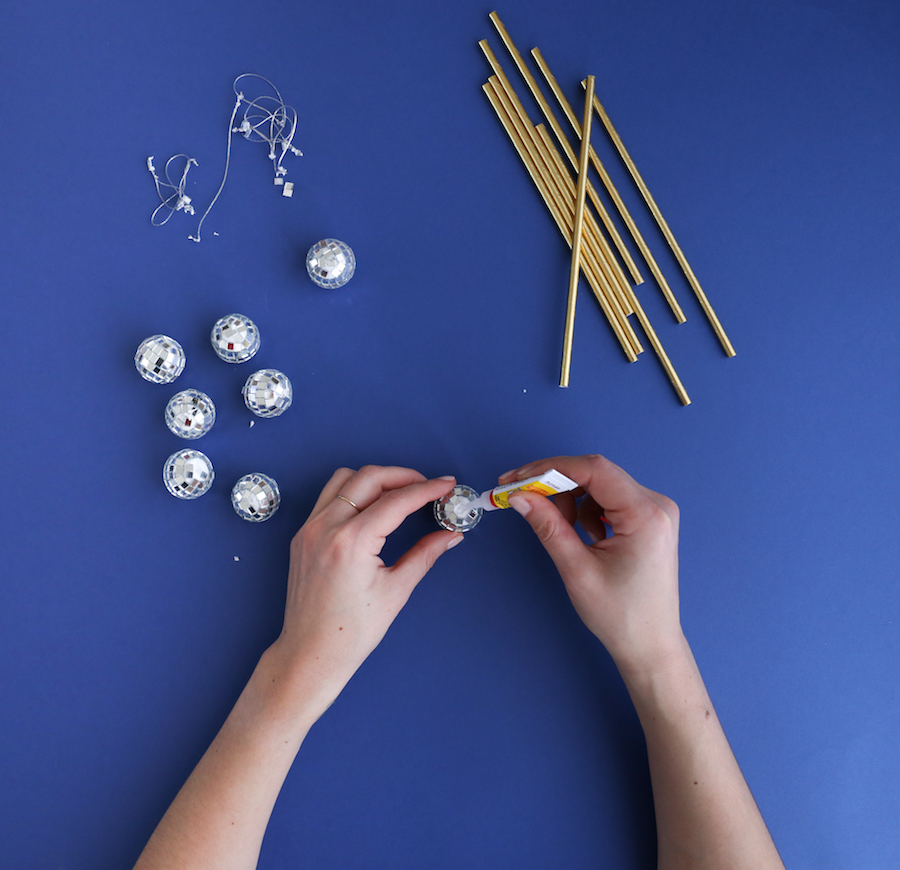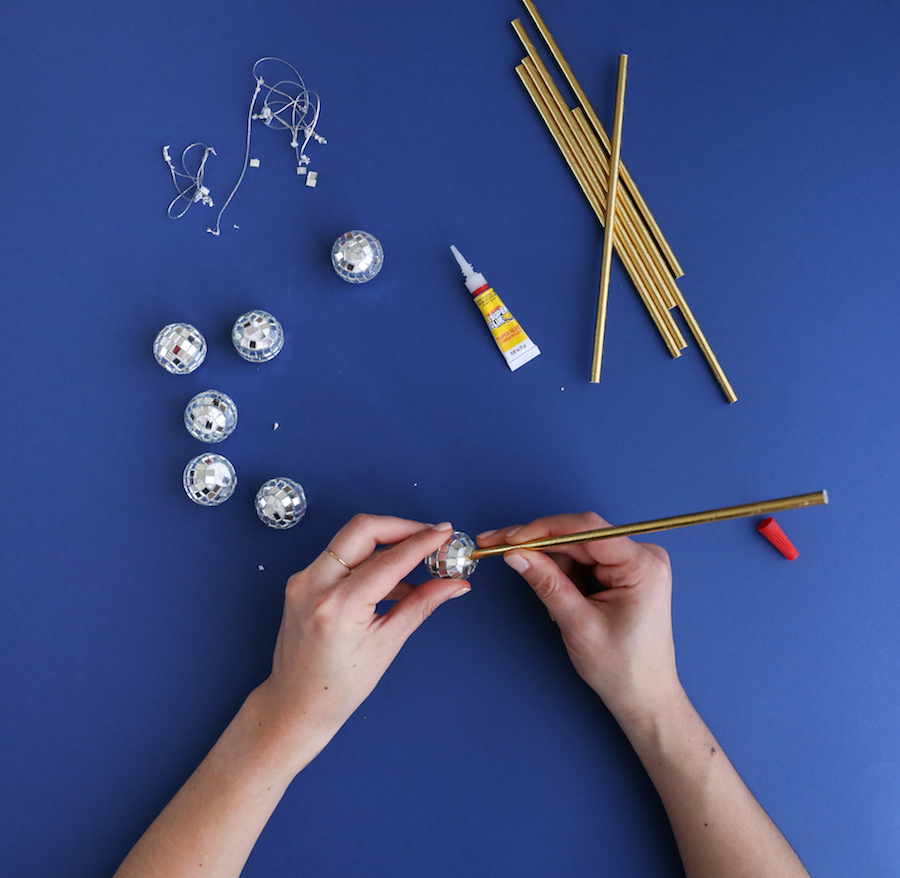 Allow it to completely dry (disco ball side down) for 5 minutes before use. And while you're waiting, you can get started on your confetti balloons!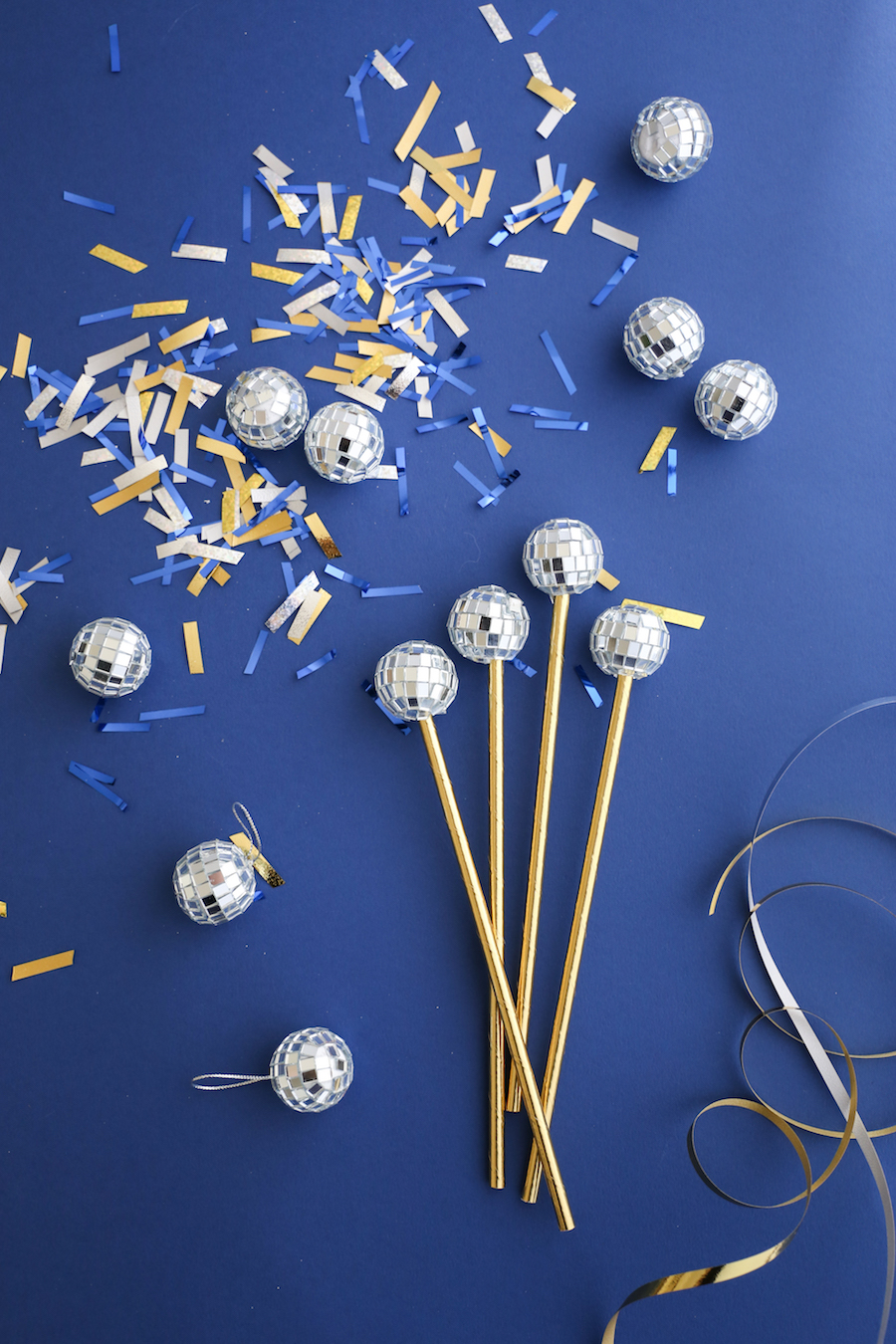 DIY: Confetti Balloons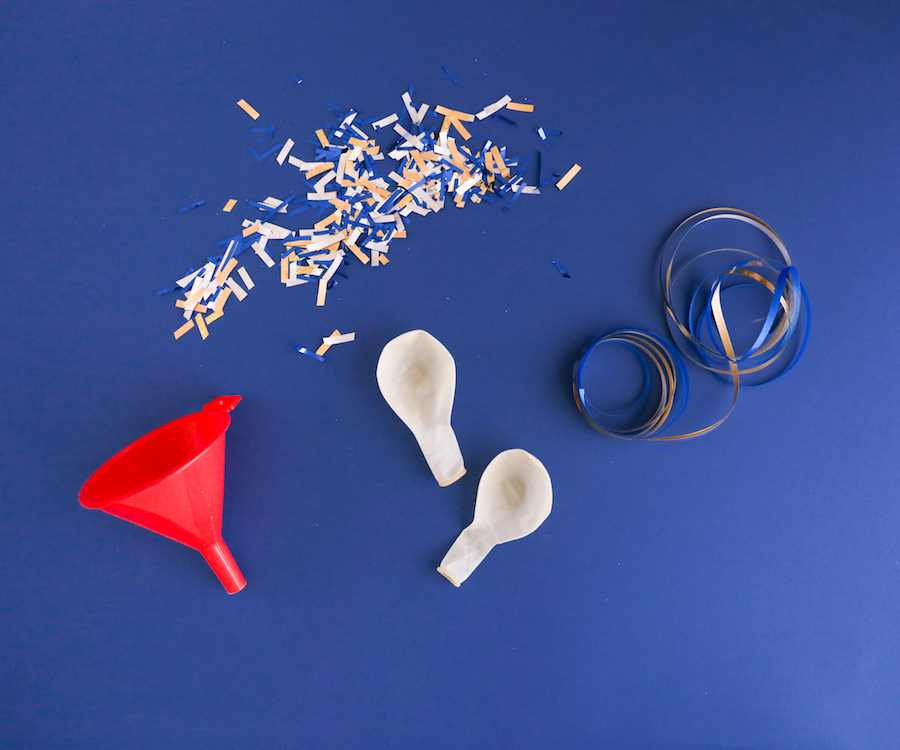 To make these confetti balloons, you'll need:
Confetti
Funnel
Curling Ribbon
Instructions
Attach the balloon to the funnel and funnel in a large handful of confetti (we made our confetti by cutting up leftover curling ribbon from holiday presents!). If the confetti is larger, push it down with a pen or chopstick.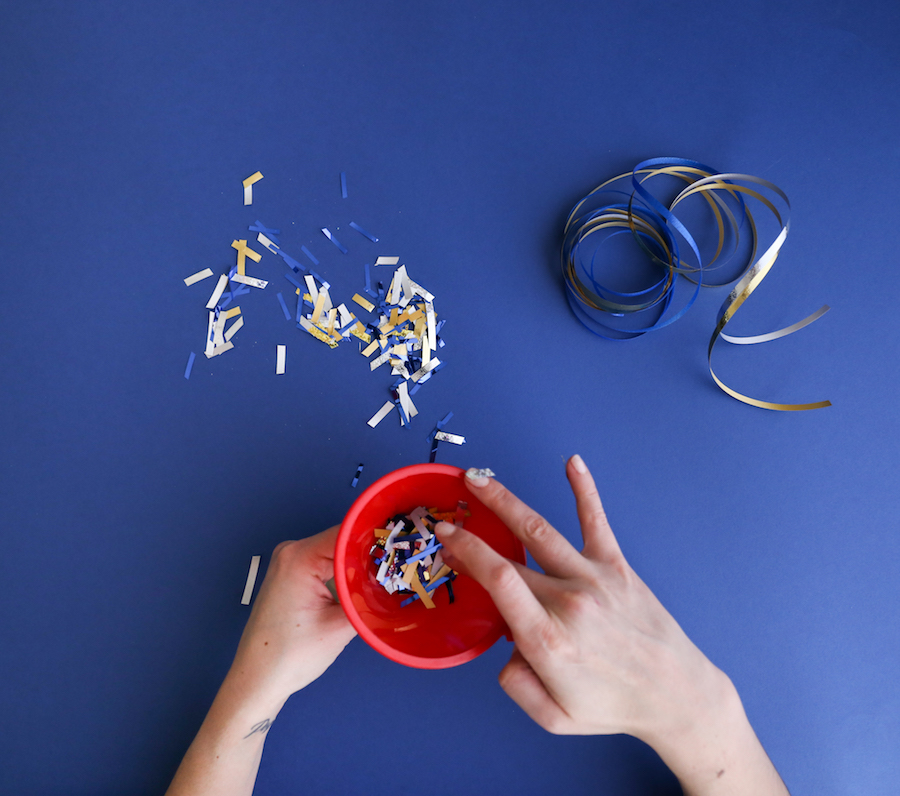 Remove the balloon from the funnel. Blow up the balloon (do not use a pump—the confetti won't stick) and stretch the neck of the balloon and tie a knot.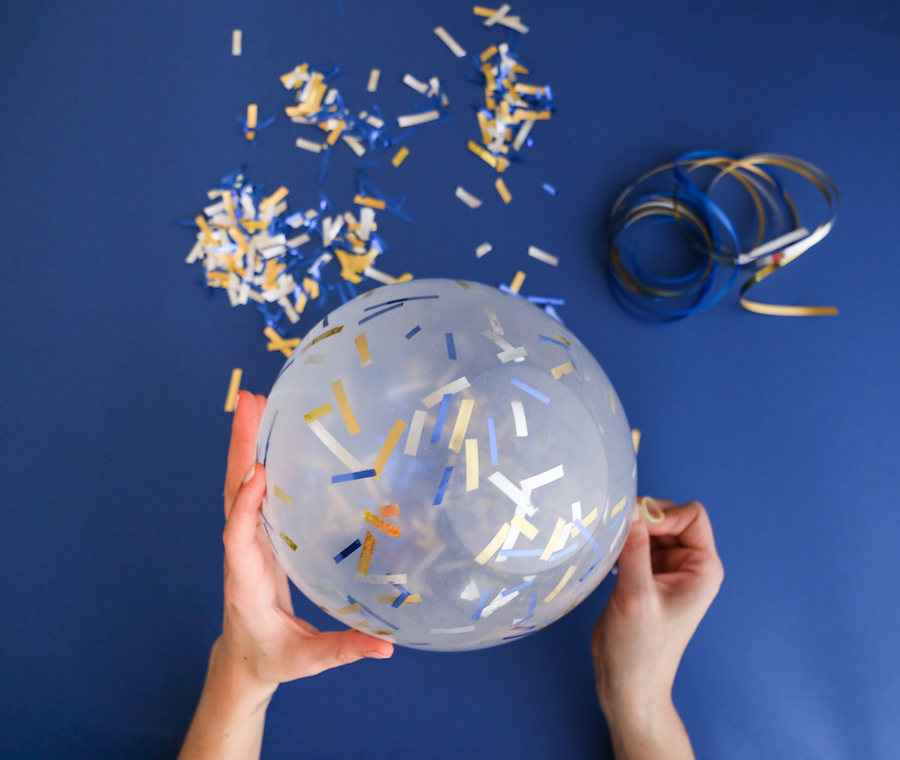 Attached the balloon to the balloon cup, and then insert the stick. Tie curling ribbon to the base of the balloon.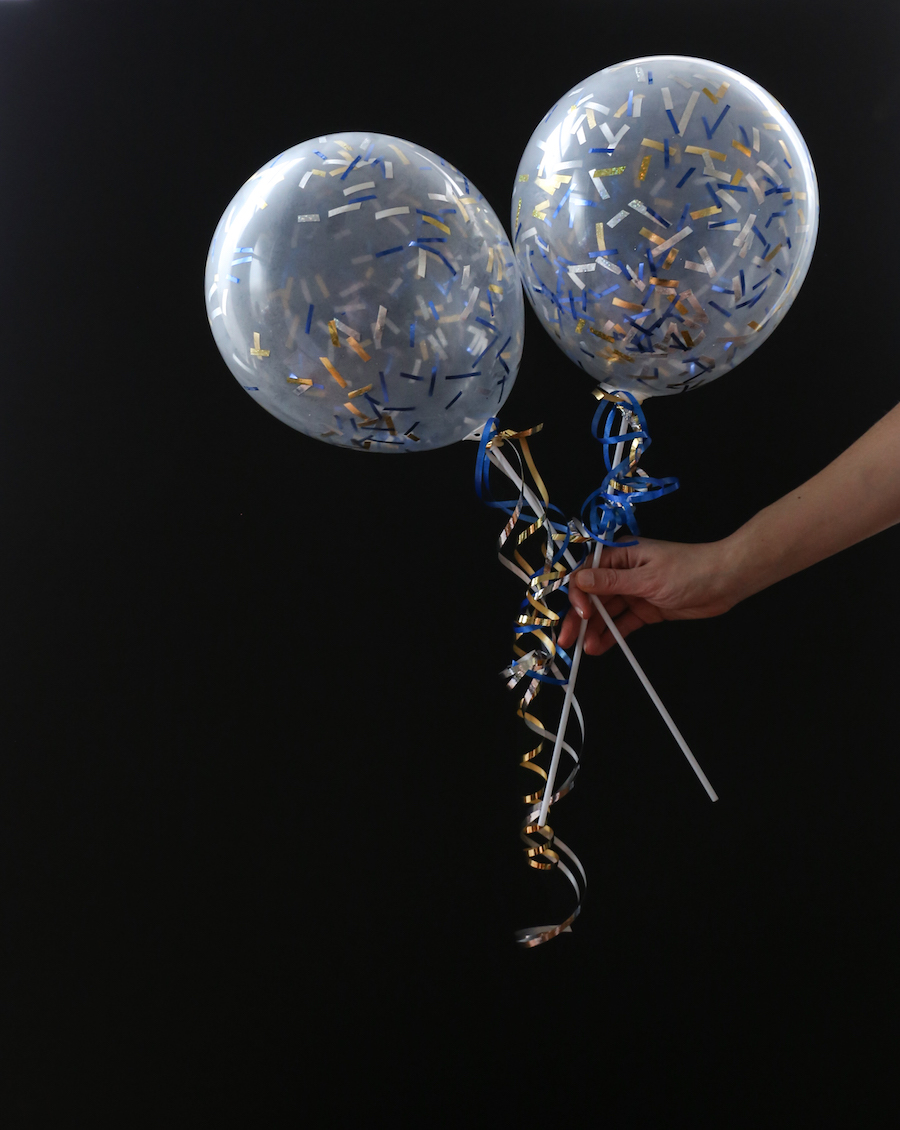 Happy New Year to all our members, associates, and partners—we look forward to a #bayclubhappy 2017. Cheers!