It's the fourth and final edition to our holiday DIY series, and of course, we had to end with a tasty, festive treat. By now, you've probably seen Christmas cookies appearing just about everywhere you go—from the office, to the little tins at the market, to your kids' classroom. Cookies, cookies, everywhere. So in an attempt to stand apart from the crowd, we're featuring a cookie recipe that's simple, healthy, and accommodates just about every food allergy or sensitivity that one can have—no gluten, no dairy (but these do use almond flour, so these aren't for your friends with nut allergies). Whether you're baking for the health fanatic in your life, the gluten-free guy or gal, or you just want to bake a holiday cookie that won't spike your blood sugar through the roof, these almond flour sugar cookies are the perfect recipe for cutting into festive shapes and gifting to all your friends and family—and Santa!—but not before sampling one or two yourself, obviously.
Almond Flour Sugar Cookies
Makes 2 1/2 dozen cookies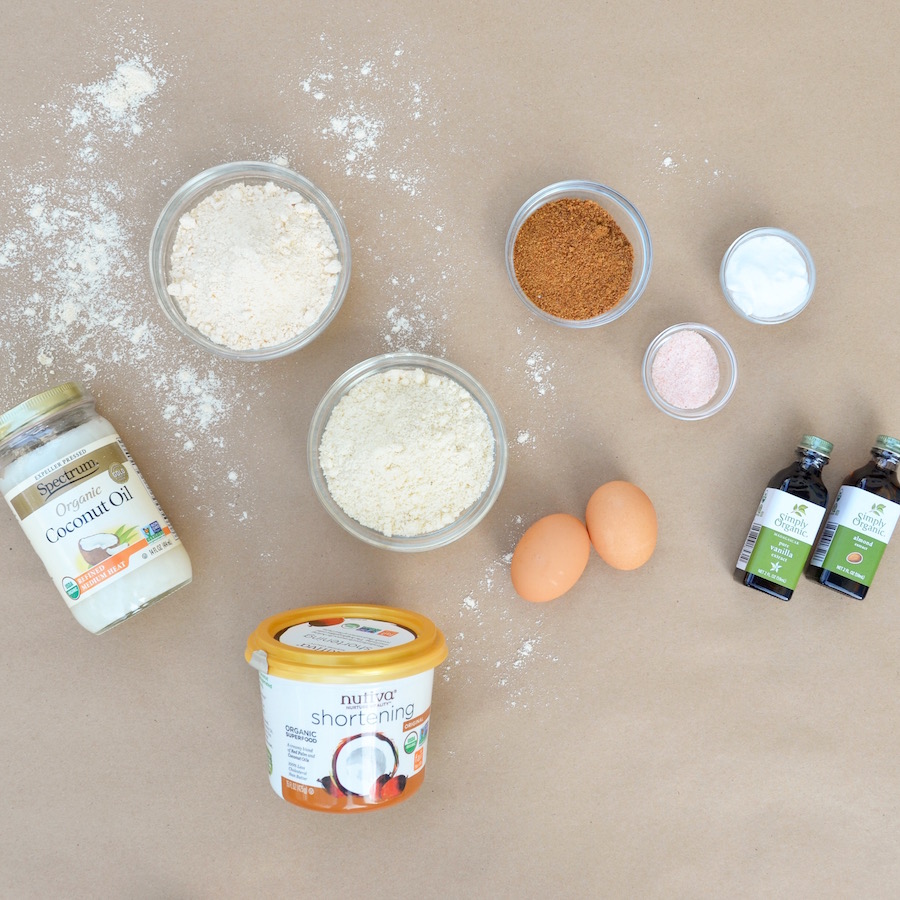 Ingredients
1/2 cup butter, ghee or shortening
1/4 cup softened coconut oil
3/4 cup sugar (or coconut sugar)
2 eggs
2 tsp vanilla
1/4 tsp almond extract
1/2 tsp baking soda
1/2 tsp fine salt
2 1/4 cups blanched almond flour
1/2 cup coconut flour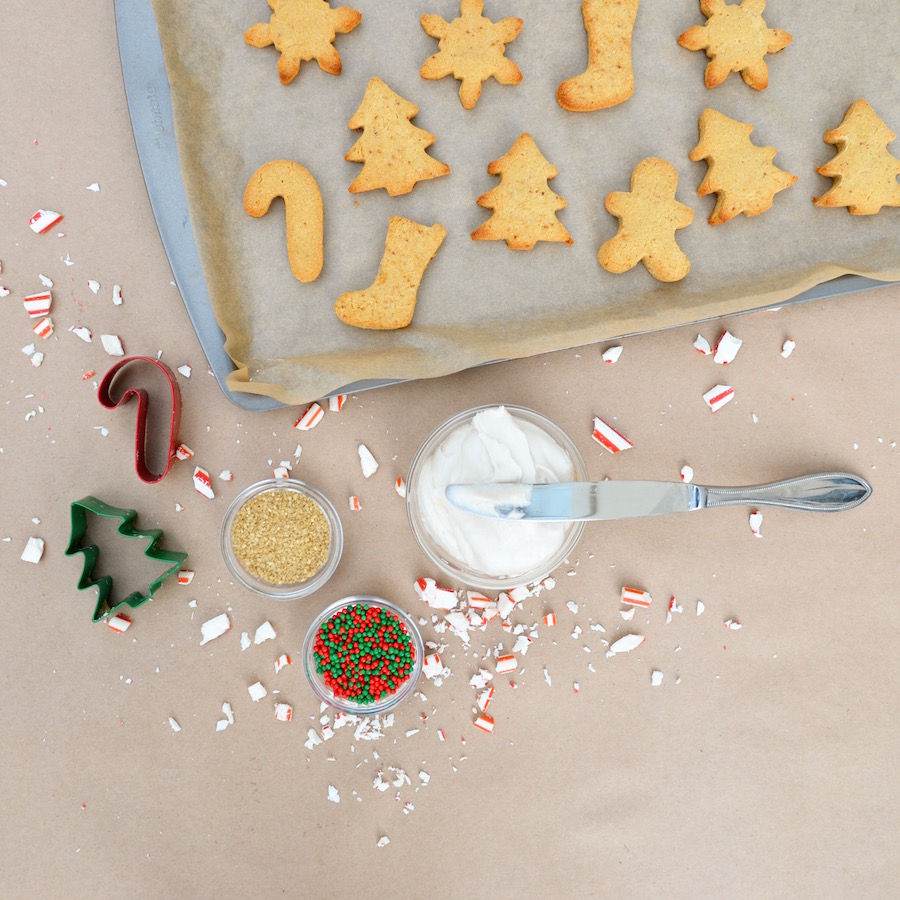 Directions
In a bowl, beat together the butter, coconut oil, and sugar. Add the eggs, vanilla, and almond extract, and mix until incorporated.
In a separate bowl, combine the baking soda, salt, almond flour, and coconut flour. With the mixer of the wet ingredients on low, slowly add this flour mixture one cup at a time, beating well after each addition.
Form the dough into a ball with your hands and place on a piece of plastic wrap. Press the dough into a disc and cover with another piece of plastic wrap. Refrigerate for at least 30 minutes, and up to overnight.
Preheat the oven to 350F and line two baking sheets with parchment paper.
Sprinkle a clean surface with coconut flour and roll the dough out to a 1/4 inch thickness. Rub the rolling pin with flour if any dough sticks. Using different cookie cutter shapes of your choice, cut out your cookies, working quickly so that the dough stays cold. Transfer your cookies to the baking sheets.
Gather all the scraps of dough into a call and roll our again. Cut out more cookies to transfer to the baking sheets.
Bake for 13-15 minutes, until lightly golden. They should stay soft and just get a little crispy. Leave to cool on the baking sheet for two minutes, then transfer to a wire rack. Cool before frosting, and decorating.
Enjoy—and make sure Santa gets his share!