We know that as tradition has it, dreidels are made out of clay (and when it's dry and ready, then dreidel we shall play!) but since everything over the holidays is better when edible, we figured dreidels were fair game to make into tasty little treats, perfect for kids to make and to eat! These Fig Newton dreidels are fun, easy, slightly sweet, and even a little crunchy with the pretzel toppers. Make them as Hanukkah treats or as a fun way to teach kids the traditional rules of the game, including the meaning of the Hebrew letters on the dreidel's sides. Though you probably won't be doing much spinning, you'll be doing plenty of munching!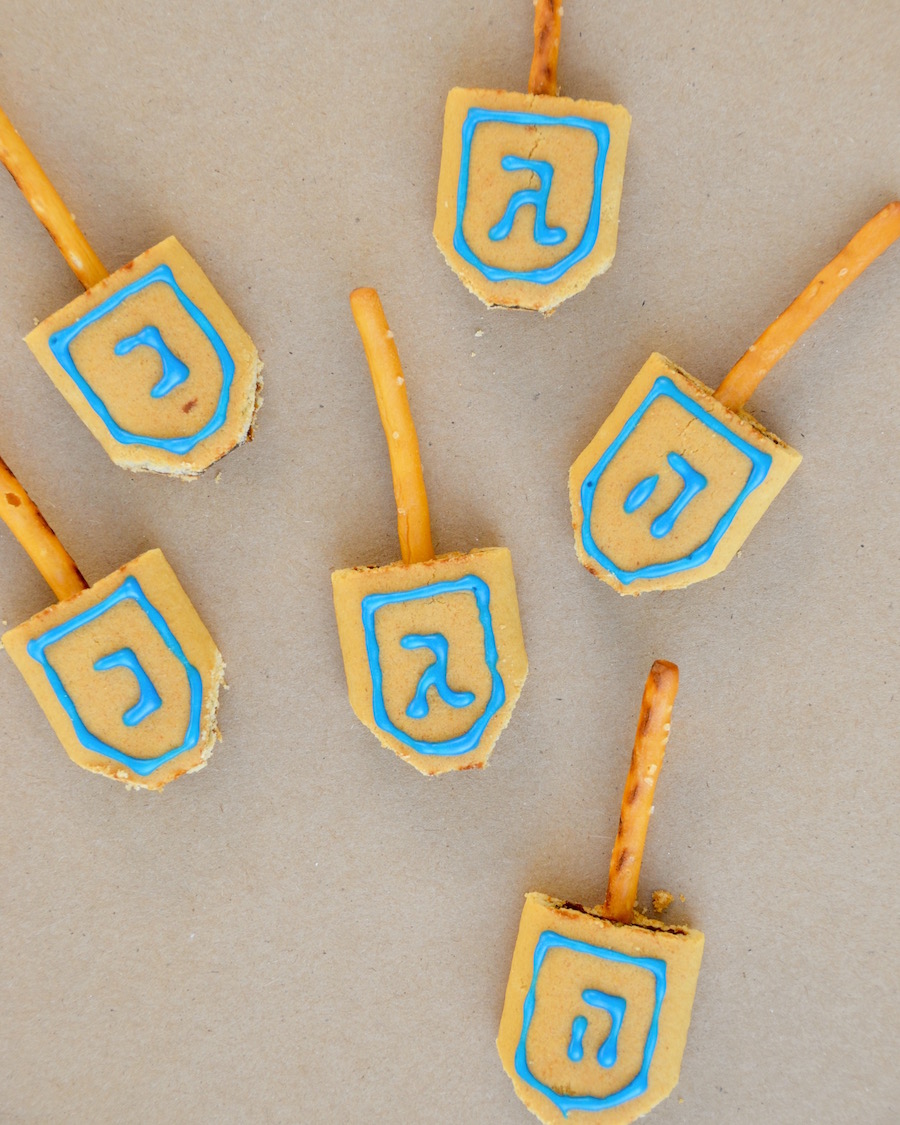 Fig Newton Dreidels
To make this dreidels, you'll need:
Fig Newtons
Pretzel sticks
Icing
Paring knife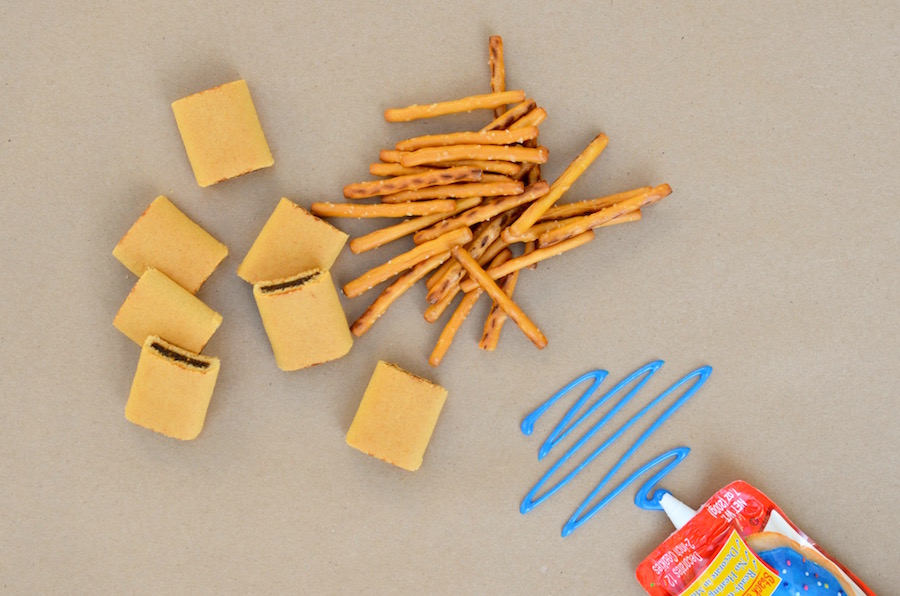 Instructions
To make your dreidels, cut two corners off the Fig Newtons, creating a point for your dreidel to "spin."
On the opposite side of the cookie, insert a pretzel stick to make the dreidel's handle. Then draw the Hebrew letters on the cookie surface with icing.
Dreidel, we will shall play eat!