When it comes to gifting over the holidays, we think presentation is everything. If you think about the power of first impressions, a present's first impression is its wrapping—whether it's ornate and sparkly, or natural and minimalist. And today's third edition to our holiday DIY series is all about how to make the wrapping on your gift as memorable as the gift itself. The best part about DIY present wrap is that you can customize it to the gift recipient. Does he love the great outdoors? Incorporate a pine cone or some real stems of garland. Does she adore color and character? Make your wrapping reflect her tastes by using brightly patterned paper, or colorful twine. There are endless ways to make your DIY wrapping unique and beautiful, and we're excited to feature a few of them here.
To make your own gift wrapping, you'll need:
Red wrapping paper or craft paper (or any color you'd like)
Twine (in different thickness)
Cinnamon sticks
Stems of garland (we found ours are Trader Joes)
Holly sprigs (also from Trader Joes)
Scissors
Tape
Hot glue gun (optional)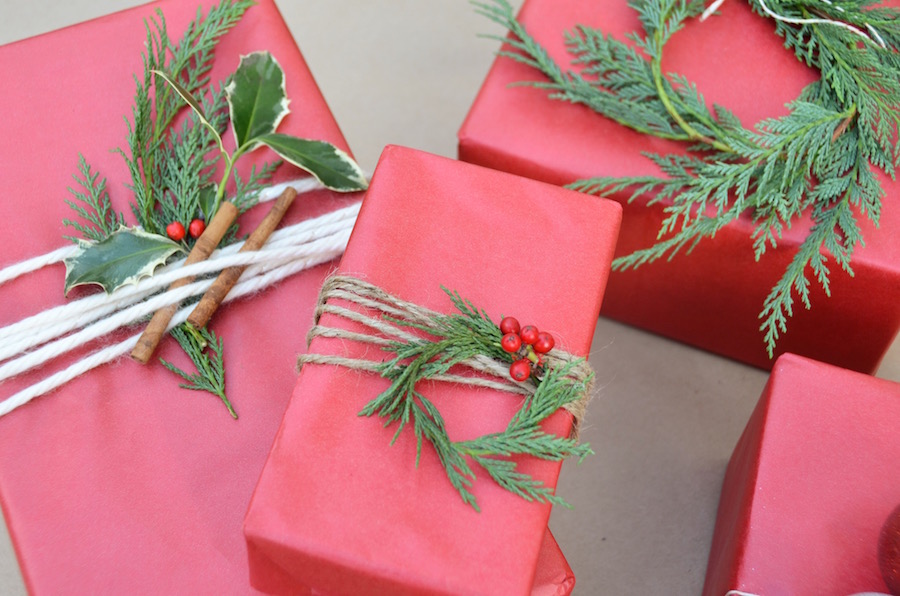 Instructions
First, wrap all your boxes with the wrapping paper. And start getting creative with what you want to adorn each package with!
We did a few different styles of wrapping. To make the garland wreaths, create a circle with the stem of garland and trim the ends so that you have your desired circle size. Secure the ends of the garland together with a thin piece of bakers twine. You can also add a small branch of berries, using bakers twine or a hot glue gun. Finally, to secure your wreath to the wrapping paper, we either recommend using the hot glue gun if you want to affix it directly to the paper, or connecting it with bakers twine to the existing twine wrapped around the package.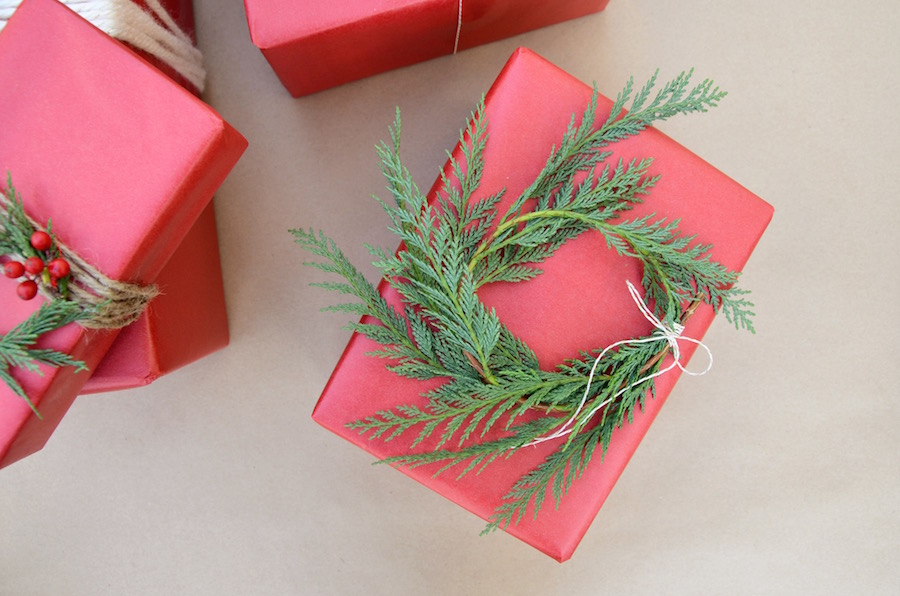 Speaking of, we also like wrapping gifts multiple times around with twine, then you can slide in any decorations between the twine and add a dab of glue to make sure it's extra secure. Try adding sprigs of holly, garland stems, or cinnamon sticks for a lovely scent.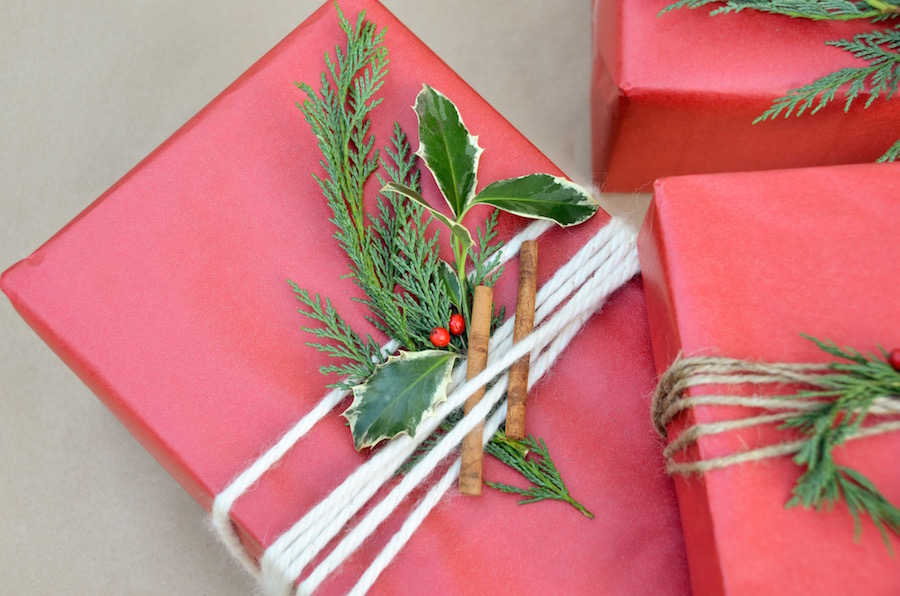 Since we made extra, we also used our DIY glittery ornaments to add some sparkle, securing them with bakers twine to the packages.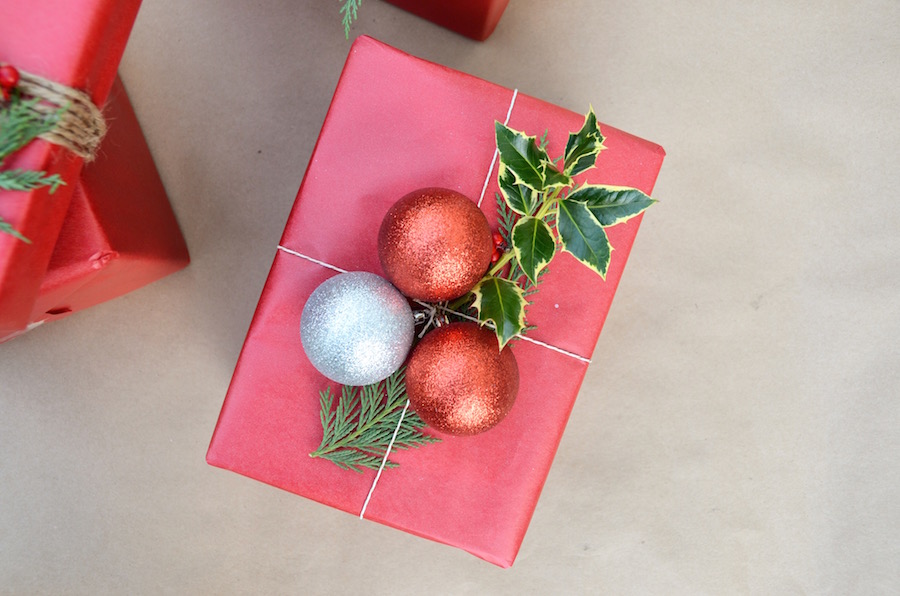 These are just a few ideas for your own gift wrapping—be creative, your friends and family will love (carefully) opening your gifts!